FUT Hair Transplant Review – Day 1 Results 24 Hours After Surgery – Video Diary #6
18th July 2017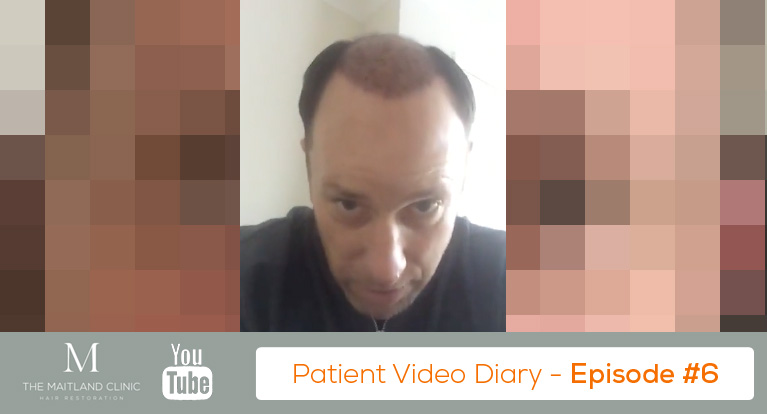 In the latest of our patient video diary series, we see our patient the day after he has had FUT hair transplant surgery. In this case he had 3,943 grafts, which totaled 7,281 hairs.
He explains how the day went, from the moment he arrived in the morning, to the point that he left in the evening.
He also gives the BIG REVEAL towards the end of the video, showing the initial results 24 hours after surgery at The Maitland Clinic with Dr Edward Ball and the team.
This is just the start of his hair transplant journey though, as we will continue to publish videos to our YouTube Channel of the following days, weeks, and months with his progress. Please subscribe for updates by clicking the red button on our channel.
Previous & Future Video Diary Entries
If you like more information on how we can help you then please contact us. We have a hair loss clinic in Portsmouth, plus consultancy premises in London.