Hair Transplant London: Aiming for the Very Best in Surgery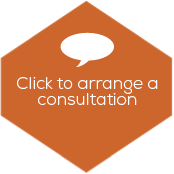 Welcome to The Maitland Clinic. We are based on Harley Street and offer consultations to both male and female patients who have been affected by hair loss and require a professional and ethical approach to treatment from one of the UK's adading surgeons, Dr Edward Ball.
If you would like to talk to us about the treatment options that could be available to you then please contact us today. In the first instance, you will speak to our senior patient advisor, David Anderson, who himself (just like Dr Ball) has had a hair transplant.
By arranging a consultation on Harley Street, you will be offered an honest and transparent assessment of your situation. We only ever recommend hair transplant surgery if we believe that it's the right option for you as an individual.
To find out more about how we work, including an introduction to our clinic and Dr Ball, please watch the video below. Then please contact us to arrange your London hair transplant consultation at our Harley Street clinic.
London Hair Transplant: Why Choose Us?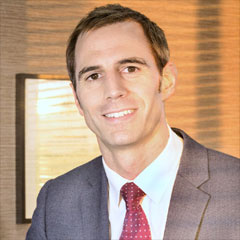 Our clinic is led by Dr Edward Ball. He is one of the leading surgeons in the UK, as well as being internationally renowned. He is a member of the Royal College of Surgeons, plus works as an examiner for the American Board of Hair Restoration Surgery.
We place patient care and an ethical approach to surgery at the core of everything that we do. In addition to that, and very importantly, both Dr Ball and David Anderson have had hair transplant surgery themselves so know how you might be feeling, and the questions you might have regarding our procedures.
In fact, David Anderson has recently undergone a new procedure, which he is sharing on our blog. You can read more about his journey in our blog which goes into great personal detail about how our surgery can work even if you don't have extensive amounts of donor hair available.

By clicking the image above you can read more about David's own hair transplant surgery. London patients can learn about how they can benefit from the latest hair transplant technology at our Harley Street consulting clinic.
Everybody that comes to visit us for a consultation in London will be different. You will have unique circumstances, and selecting the most appropriate treatment for you will depend on various factors. We take all of this into account when reviewing your situation, and will offer you realistic advice on what the possibilities available to you are.
The types of treatments that we recommend can be seen below. Some treatment approaches will involve hair transplant surgery, but others will involve non-surgical therapies. You can read about them in more detail on our types of treatment page.
Non-Surgical Treatments
Finasteride
Minoxidil
Low Level Laser Therapy (LLLT)
Platelet Rich Plasma (PRP)
Surgical Treatments
Follicular Unit Transplants (FUT)
Follicular Unit Extraction (FUE)
Beard and Eyebrow Hair Transplants
Hair Transplant in London – How it Works
Your own journey with us will be made as easy as we can possibly make it. Patient care is out utmost priority. It shouldn't be a case of choosing a cheap hair transplant in London, but instead selecting the surgeon that you feel comfortable with, and who has the qualifications and reviews to put you at ease.
When you visit us for a consultation, we will listen to you and offer you realistic advice on what you can expect to achieve and whether or not a London hair transplant is suitable for you.

Once we have given you bespoke advice you will have a two week period within which we encourage you to take time to consider your options. During this time you can contact us as much as you like to discuss the plan we gave you, with any questions or concerns you might have.
If you do decide to choose Dr Ball as your hair transplant surgeon and to proceed, then we will book you into our state-of-the-art surgical clinic in Hampshire. We try to make your treatment day as pleasant as possible, and once you have had the local anaesthetic injections to numb your scalp you can sleep, watch films or simply relax in total comfort.
After the procedure you will be given everything that you need including post-operative information, healing sprays, anti-inflamatory and pain killer medication. We are also available to answer any additional questions you might have post-surgery.
We want you to keep your scalp and follicles as healthy as possible so you can enjoy a lifetime of natural-looking hair.
We Aim to Offer the Best Hair Transplant Consultations in London
The Maitland Clinic and Dr Ball have been featured in multiple leading publications as well and appearing on television.
These appearances and articles include The MailOnline, Channel 4, BBC Radio, The Telegraph, and Men's Health magazine. You can read testimonials from existing patients (both men and women we have worked with).
For more information on how we work including details on the cost of a hair transplant in London, please take a look at these additional links and resources.
Book Your Consultation Now
If you live in and around the London area, or anywhere else around the UK, then you can arrange a consultation at our Harley Street location by completing this quick form, or by calling us on 0800 612 6076.
The Maitland Clinic
10 Harley Street
London W1G 9PF
Telephone:  0800 612 6076