FUT Hair Transplant Review – The Start of Surgery (3,943 Grafts) – Video Diary #5
13th July 2017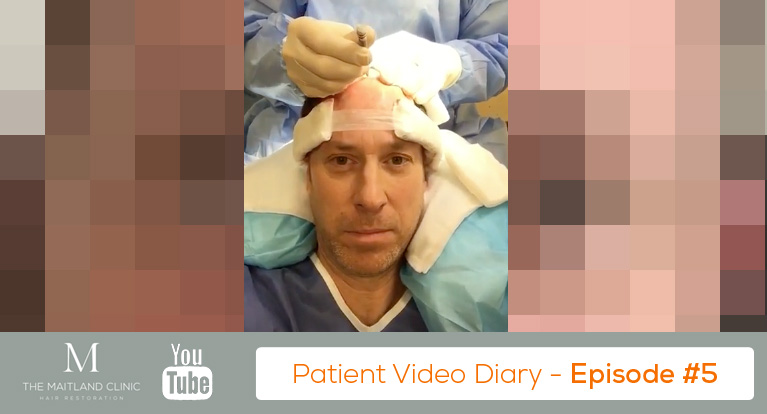 You can now watch episode 5 of our patient's hair transplant video diary. In this episode we see some of the initial few minutes of his procedure, where Dr Edward Ball is starting the process of making 3,943 incisions in preparation for taking the grafts.
Our patient is relatively comfortable, and you can probably hear in the background him watching the TV whilst the FUT hair transplant is taking place.
To watch all previous episodes, and to be notified when new ones are published live on our YouTube channel please subscribe and view here.
Previous & Future Video Diary Entries