How soon can I return to work after FUE? A Post Op FUE recovery blog
31st October 2016
I have lost count just how many times over the years do I hear the question 'How soon can I return to work after FUE?'
This blog is a guide of one patient's journey in the two weeks following his FUE hair transplant surgery with Dr Edward Ball of The Maitland Clinic.
The patient was able to take some excellent photos the day after his 1500 graft FUE surgery and compare them to how well he had healed just 7 days after. He continued this process for 11 and then 14 days post op.
At The Maitland Clinic we recommend that a return to work after FUE surgery could be somewhere between 7-10 days with no evidence that something had taken place…except how do I explain that new buzz cut?
Well some patients who wish for complete discretion opt for Long Hair FUE where the donor hair does not need to be cut. Others elect to start cutting their hair short before the procedure so work colleagues get used to this new short haircut and less focus is directed to your head on return to work.
Our FUE aftercare video explains in detail how to look after your new transplanted hair for the first week after hair restoration surgery.
Here are the photos taken by the patient one day after surgery and again at 7 days after surgery and his comments on his progress so far.
I can't believe that it's now been one week since I had the hair transplant with you.
I am healing well and have attached 4 photos comparing Day 1 Post-Op scalp views against views from today.
I've now had 2 washes and the majority of the scabs have gone, although as to be expected there are still a few here and there, which I think will diminish with each wash.
The redness has decreased and the dye has faded a lot too, but the donor area is still quite tender.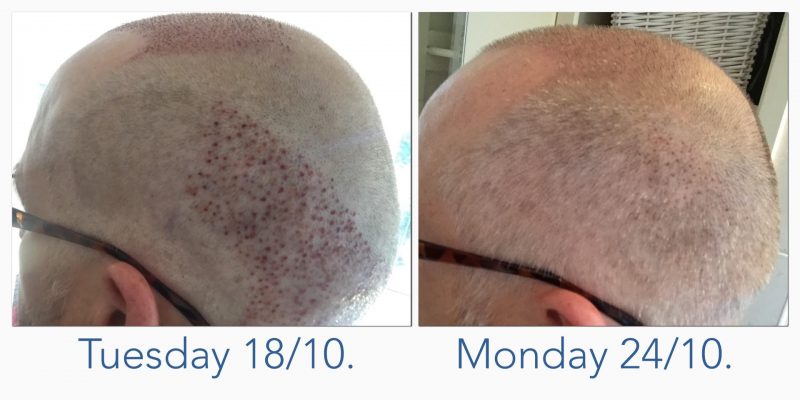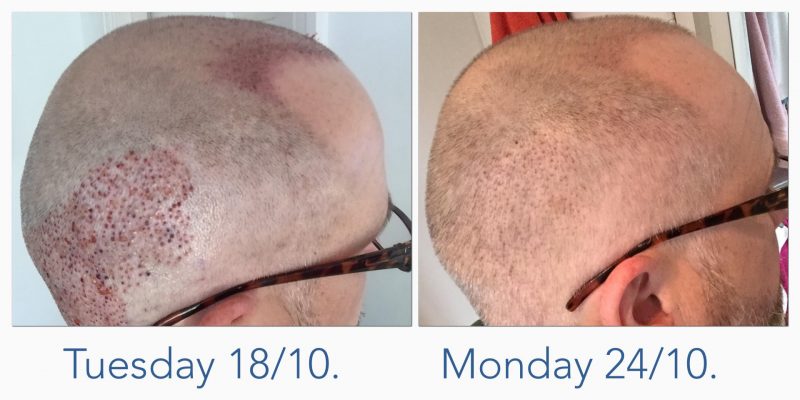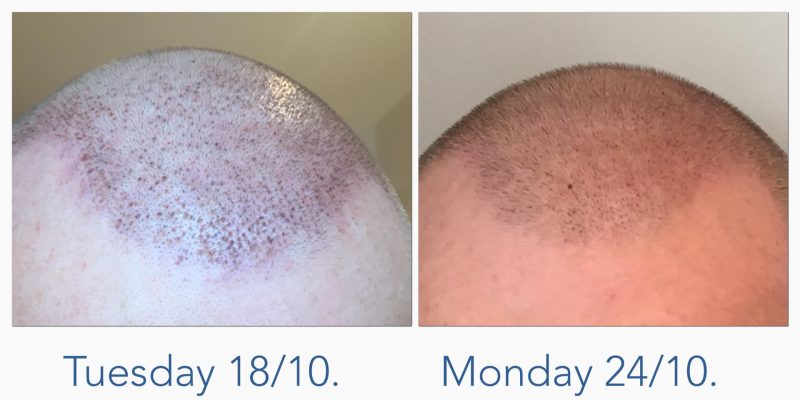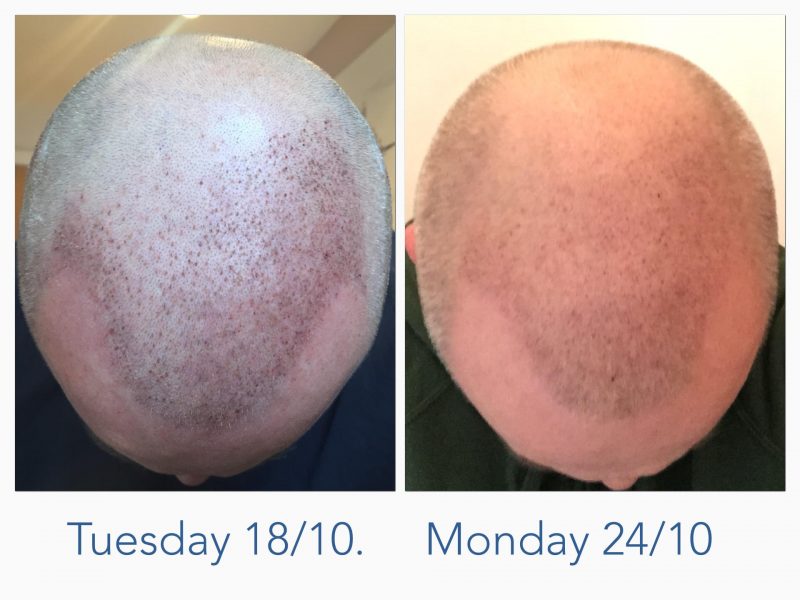 11 days in and all is looking great, see attached, and healing very well.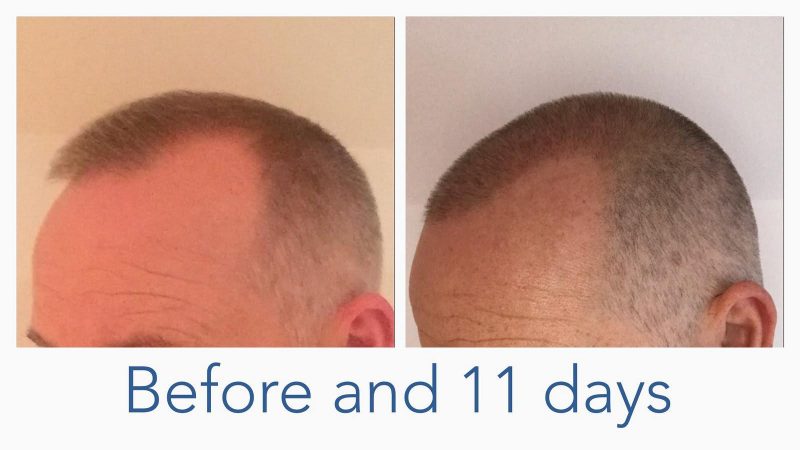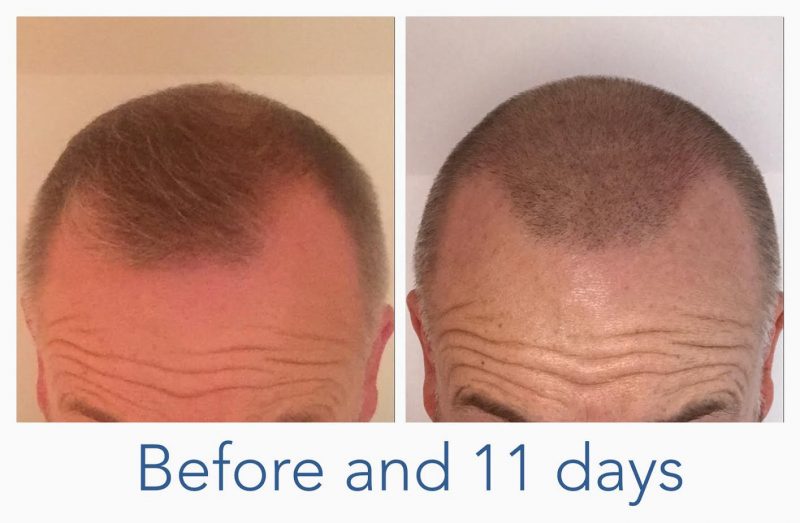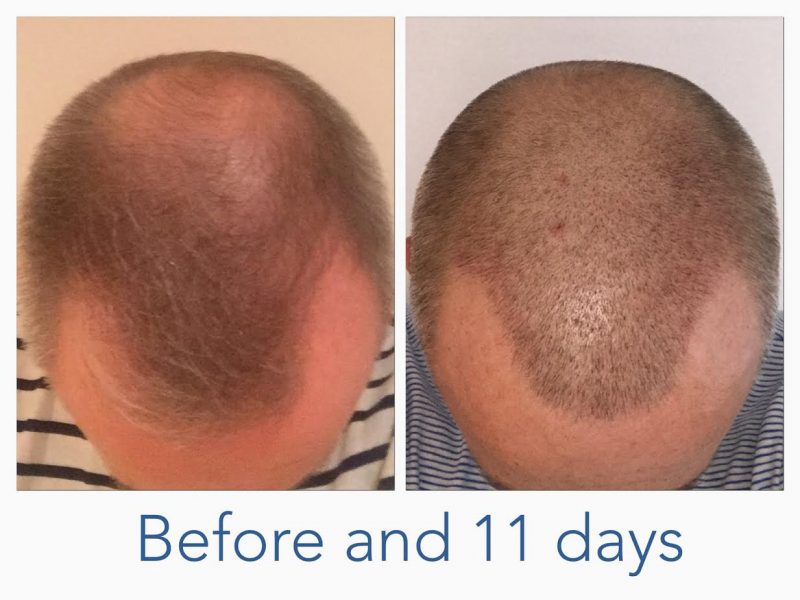 Just a quick email to let you know that I have healed beautifully well and feeling good about it all.
I've attached 4 before-and-after pictures to show the remarkable journey that I've been on.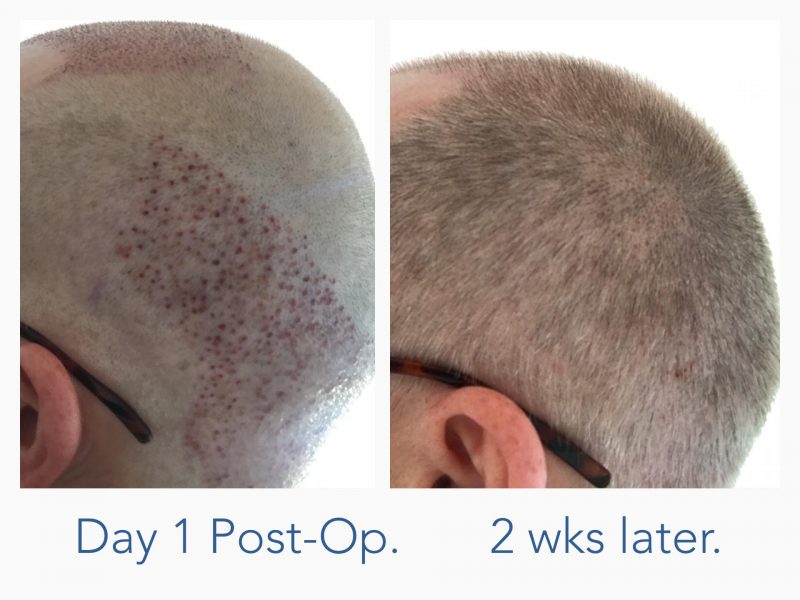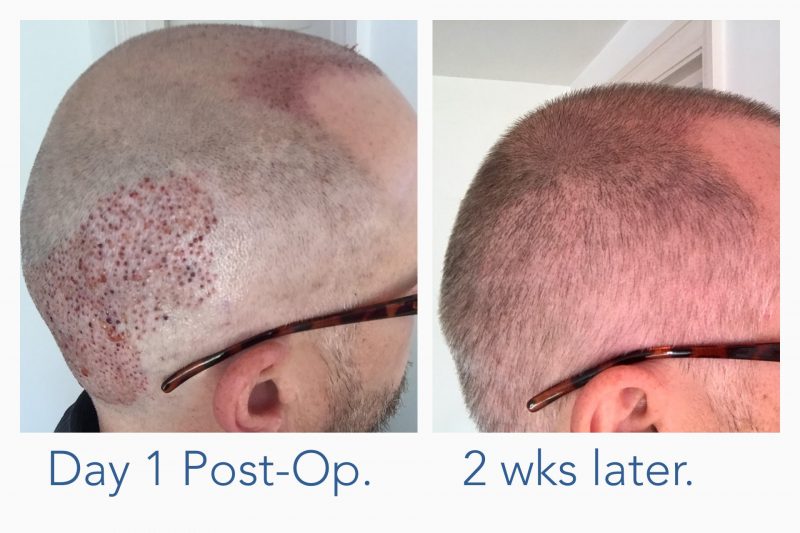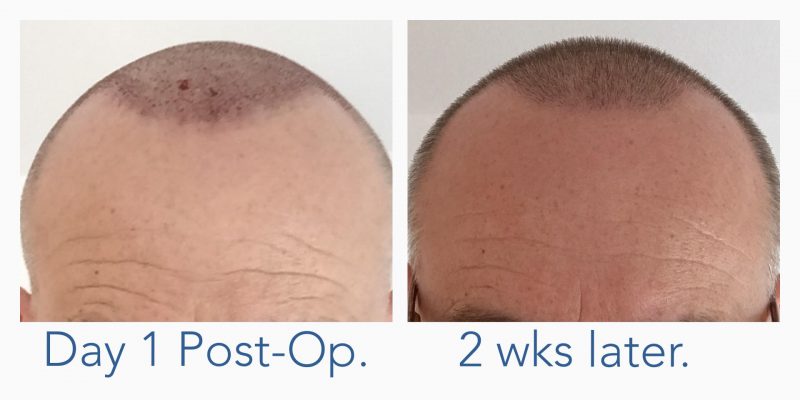 This patient kindly updated us with his progress 5 months after his 1500 graft surgery with Dr Edward Ball. At still such an early stage we think he is looking great and the patient is very happy and had this to say
"I'm really pleased with how things are progressing, especially when I'm not even halfway through the 1 year.
As you can see the front is looking a lot stronger and the sides are filling in too."
5 Months Post-Op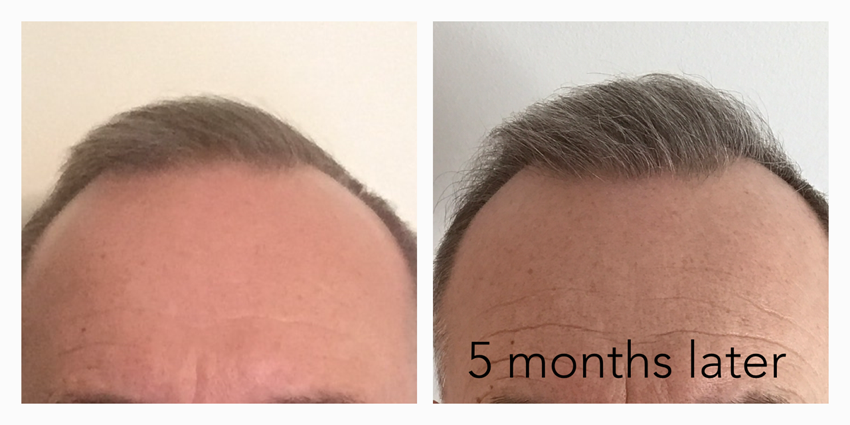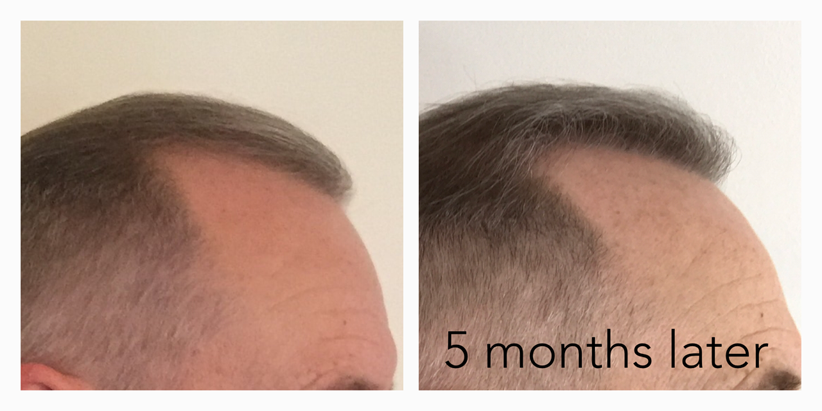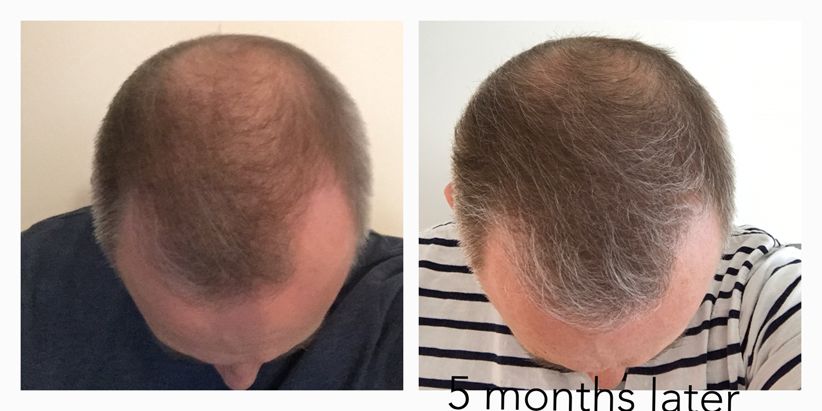 9 Months Post-Op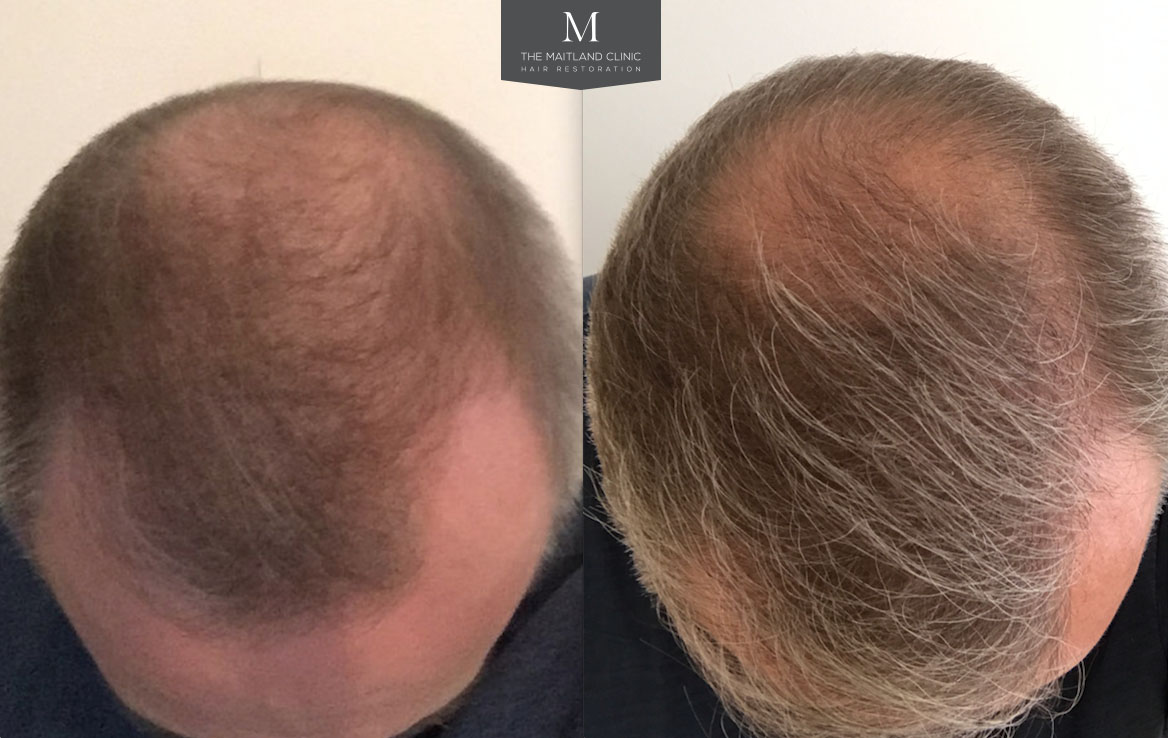 10 months Post-Op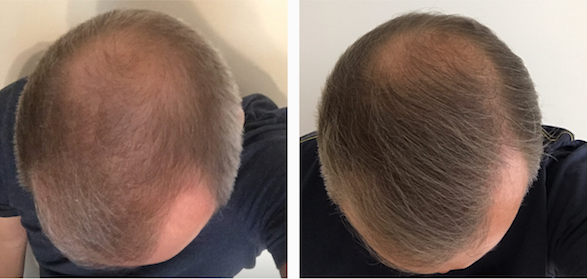 This patient updated us with photos 1 year following his surgery for 1500 grafts using the FUE method. At the same time he shared with us his some photos of his hair before his journey using Propecia and Regaine.