Another Happy FUE Hair Transplant Patient At The Maitland Clinic
25th November 2016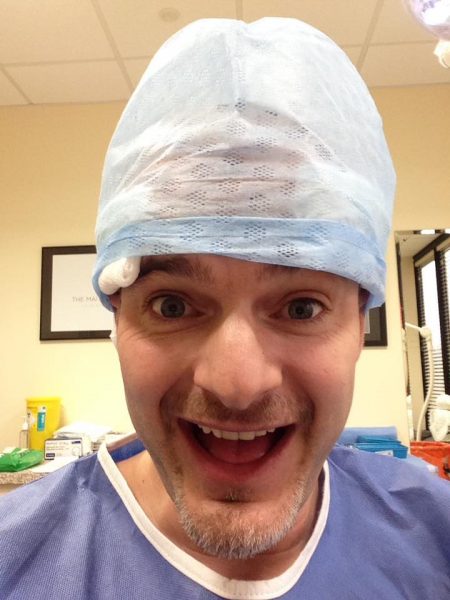 There's nothing that we enjoy more at The Maitland Clinic than a happy patient and just last week we were lucky to spend an enjoyable day with Matt.
Dr Edward Ball and Janna Shafer together with the team transplanted 1770 grafts using the FUE technique to address the thinning in Matt's frontal area of his scalp. The hair transplant surgery took just over 10 hours but Matt seemed to enjoy every minute of his time relaxing in The Maitland Clinic surgical chair watching TV and even getting an opportunity to catch up on some sleep. Follicular Unit Extraction or FUE is the transplantation of individual follicular units or grafts and has grown in popularity over the last 10 years as unlike FUT it does not leave a line scar in the donor area.
It is a great procedure for patients who like to keep their hair cropped short at the sides and back.
Matt took to social media shortly after his FUE session to let his friends know that he had just had a hair transplant.
"I may of had a hair transplant yesterday
"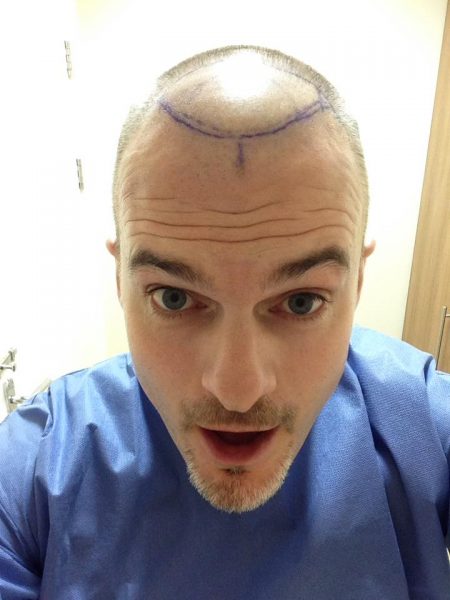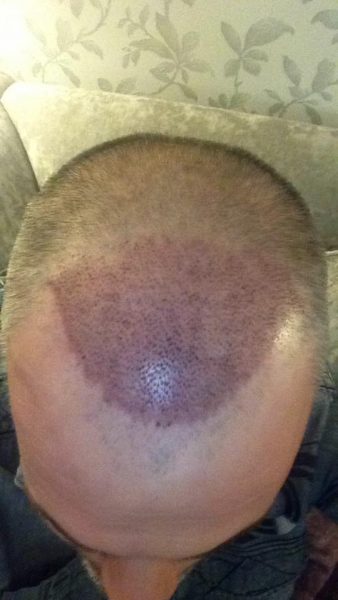 From all of us at The Maitland Clinic we wish Matt the very best result and look forward to following his progress.
If you are interested in being happy like Matt then contact The Maitland Clinic to arrange a consultation to learn more about FUE.
To hear what Dr Edward Ball has to say about FUE and how he uses this method to create the most natural hairlines please view the video below.
Consultations are available in either our Hampshire clinic just outside of Portsmouth. More information can be found on our contact form