With methods of hair transplantation improving all the time David started to look into a further procedure.
"I had found a website about hair transplant surgery and the results looked incredible. After my previous three surgeries I was very skeptical about having another procedure but I was so depressed with living with an unnatural looking hairline and wanted to get it fixed"
I spent some time researching on various hair loss forums such as hairloss experiences to make sure that I was going to a surgeon with a proven track record with many results and satisfied patients"
In 2006 David flew from the UK to Vancouver, Canada to have repair surgery with Dr Hasson. At the same time he documented his story on the hair loss forums and his username 'Garageland' was born.
"I decided that I wanted to share my story and progress so that others were able to benefit from my experiences. At that time I had no idea what my results would turn out like"
"The results from what was my fourth FUT surgery were excellent and I documented my progress from the start to finish with photos and video. As I enjoyed interacting with people who were concerned about their hair loss I decided to stay on the forums to offer advice"
Several years later David was approached by Hasson & Wong to be their UK patient advisor. David has since helped thousands of men and woman over the years.
"I see the same pattern of mistakes that young men are making now as I made twenty years ago, with the benefit of hindsight I am able to offer sound advice based on not just my own personal experiences of dealing with hair loss but through all the people I have dealt with since"
Being a repair patient himself David has a special understanding of what it is like to have been on the receiving end of a poor surgical result and less than an ideal aesthetic outcome.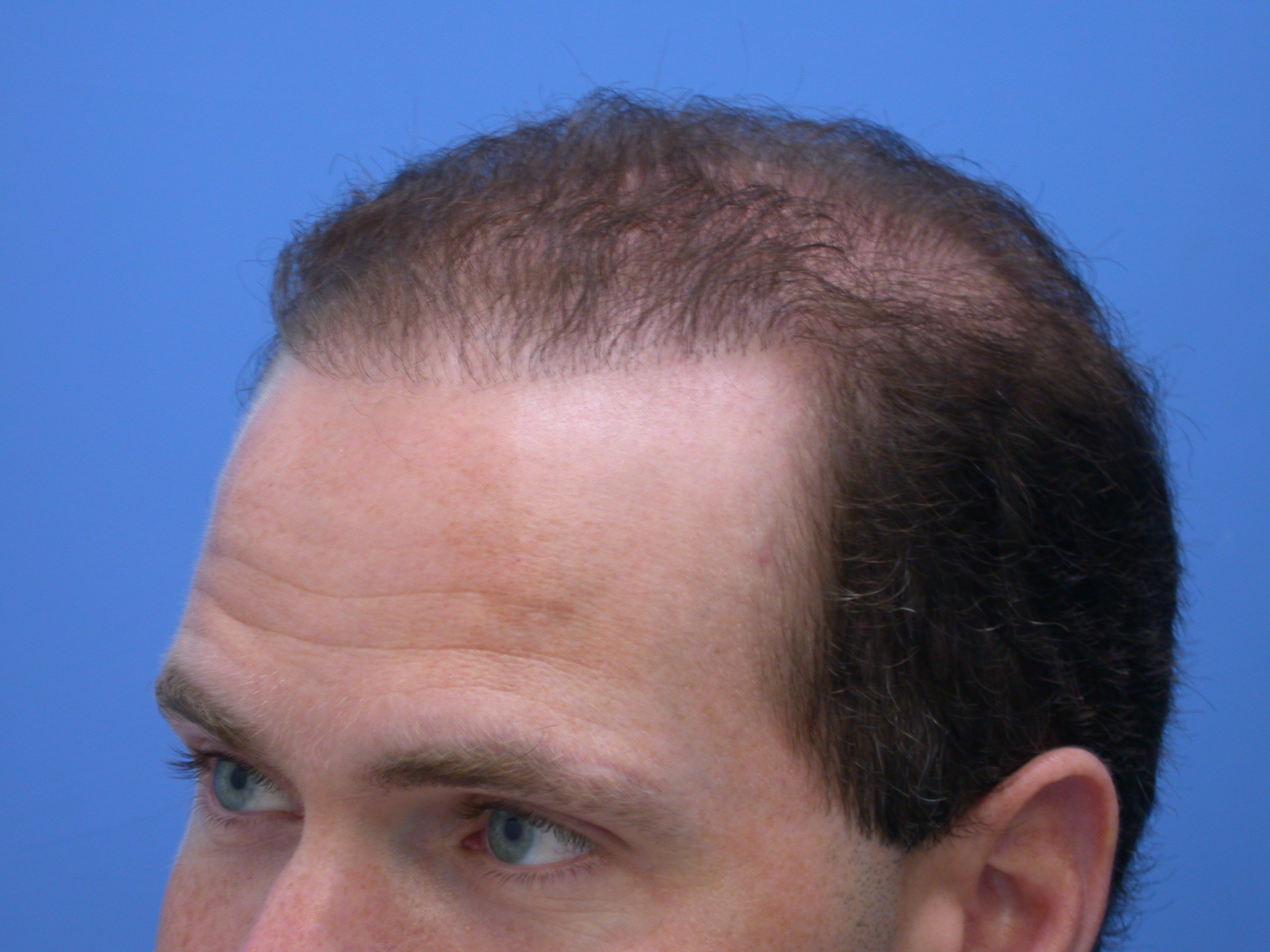 "Hair loss sufferers like to know that they are dealing with someone that has experienced the same range of feelings that they are going through and just as importantly have actually been through the procedure myself"
When David researched the best and most talented hair transplant surgeons ten year ago to repair his work he felt that there was no one at the time in the UK that was able to carry out the surgery to the same standard as what he could get overseas.
"I am very happy to report that this has changed over the last few years and my decision to team up with Dr Edward Ball of The Maitland Clinic proves just that"
"I had been admiring the work of Dr Ball for several years from what I had seen in person and on the hair loss forums. I had heard many positive things from both patients that had surgery with him and people that had worked with him. When I heard that he had set up The Maitland Clinic with award winning surgical assistant Janna Shafer I had to get in contact"
"I am very pleased to be part of the team and look forward to interacting with faces new and old as the Senior Patient Advisor for The Maitland Clinic"
Since joining the The Maitland Clinic David has undergone his seventh hair transplant and his first FUE procedure with Dr Ball and the team. To follow David's progress please visit his blog
David was recently featured on Channel 5 programme When Plastic Surgery Goes Horribly Wrong, you can view the interview below. The section about David starts at 15.30.
https://www.channel5.com/show/when-goes-horribly-wrong/season-5/plastic-surgery
Personal Life
Away from David's obsession with all things hair related he is a fan of most types of music and attends as many gigs as possible. He likes to watch football and enjoys long walks with his wife Sarah.