New FUE Patient Blog- 2217 Grafts Hairline Restoration
6th April 2017

This patient who travelled to our Hampshire clinic for surgery with Dr Edward Ball last June came to see us for a follow up in February. He was looking to lower his hairline but provide something that would look natural and appropriate not just now but in the future. He is absolutely delighted with his results and sent me this comment "I'm sure people are biased about their own results all the time, but I think mine is one of the best I've seen!"
These results show the progress at 8.5 months so there is more to come in terms of maturing of the hair. All grafts were extracted by Dr Ball and as always he was the only patient of the day.
Graft Breakdown
1 Hair – 553
2 Hairs – 1091
3 Hairs – 573
2217 Grafts in Total = 4454 Hairs
In his own words here is how he described his experience with his FUE hair transplant at The Maitland Clinic: Credit to Hairloss Experiences Forum
Dr Ball
Firstly, Dr Ball himself is fantastic. Extremely easy to talk with, superb bedside manner and during my experience with him, was more than happy to spend time on FaceTime/Skype and email/phone before I made the trip down (I don't live locally to the clinic). I did end up driving down for a consultation face2face, and that's when I knew he was the doctor for me. He's honest, very straight forward, very likeable and very much believes in the bigger picture of hair restoration. It's easy to see why he has such a brilliant reputation.
Both myself and my father, who accompanied me for the procedure, were equally blown away by just how much time and effort Dr Ball put into every aspect of the experience. From the pre-op communication and preparations the day before, everything about the procedure and even his follow up over the past few days. Stunning all around.
His team @ Maitland
A wonderful group of people who were so kind and caring with me throughout the day. I'm not sure if it's the done thing to name them individually, so shan't, but the four ladies who assisted Dr Ball were spectacular. Very kind, attentive and themselves very keen to achieve the best result. It seems that the standard at Maitland is very high and Dr Ball has found a team which believe in that as much as he does.Special mention to Janna Shafer too – many of you will know her from the forums and her wealth of experience in the field. Dr Ball and Janna were both on hand from first contact to even yesterday, checking up on me, fielding questions. Excellent care from them.
The op
I had the luxury of staying near the clinic for a few nights, so the night before the op, Dr Ball spent a few hours with me. Finalising the design, shaving my head down and going through all the necessary paperwork. This way we could make the day all about the procedure.
When the day finally came, everything went wonderfully. By my count it was roughly an 11 hour day, starting at 8.30/9 and finally leaving the clinic at around 7.30 or maybe a touch later. For what must have been a very tiring day for Dr Ball and his team, they didn't show it at all. Upbeat, positive and very attentive throughout.
The anaesthetic was no problem at all, not nearly as bad as getting a filling or the like – though my high blood pressure meant I needed a few top ups throughout the day. The team were more than happy to oblige and did everything in their power to keep me happy and calm all through the day.
More snacks, drinks and lunch than you could shake a stick at was all provided, as was a huge TV with the ability to watch movies, Apple TV, the Euros, etc. I was more than happy with the radio for the most part, as it seemed to create a nice atmosphere in the room.
Site creation was the first order of the day, and Dr Ball spent a few hours getting it all completely right before I flipped onto my front and the extraction began. I believe it was around 4 hours for the extraction, but it seemed to fly by, as I was very relaxed and I think even nodded off at one point. The positive comments from Dr Ball and his techs about how well the grafts were coming out was very encouraging – made for a far nicer experience.
Last part was placing the grafts, and again, the techs at Maitland were very precise, communicated very well between each other and this part went by really quite quickly. Few hours and I was all done. Once I got out of the chair and had a look, I was stunned with how clean the work was, and how well placed all the grafts looked. I can't help but smile when I look at my new hairline, even now.
The last part was getting cleaned up, running through the post-op care with Dr Ball and Janna, then getting me back to the hotel for some food and a night resting up.
My feedback
One page on a forum doesn't seem enough to do justice to the experience I had with Dr Ball and his team. I am simply ecstatic with the level of care I received from start to finish, and of course with my result so far. I've had zero pain, virtually no swelling and I can't wait for my new hair to grow in.Dr Ball himself is an artist, and holds such a high standard to his work that it extends to the truly excellent team around him. It's easy to see why Maitland is getting the great results and feedback it deserves. Thank you Dr Ball.
11 Days Post Op
Hi all,
11 days post op and healing well. Most of my scabbing etc was gone by day 6, which was far quicker than I expected. I put this down to the quality of the work done, as well as the ATP solution which I used liberally for the first 3 days.
Redness is still lingering, but I expected that given my skin tone. Definitely coming down day by day though. Few more days off then I'm back to work – thankfully I can wear a beanie no questions asked!
Did notice that I'm a touch thing where my original forelock tuft was – could be shock loss, but given how short my hair is, I'm not too worried. And my donor area looking and feeling great. Started shedding the transplanted hairs, but seems to be gradual. Might even keep hold of some!
All in all, going well.
Cheers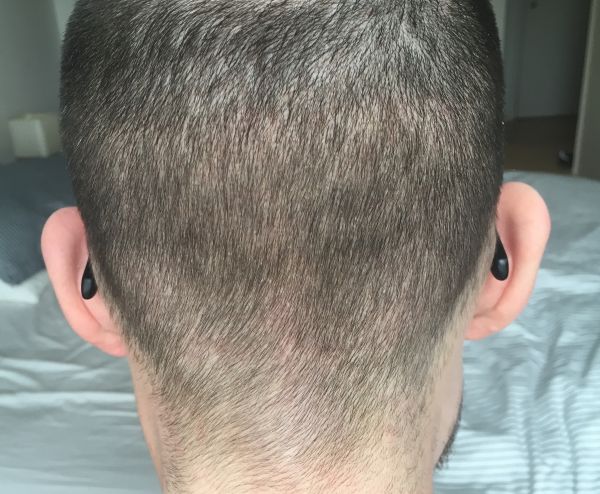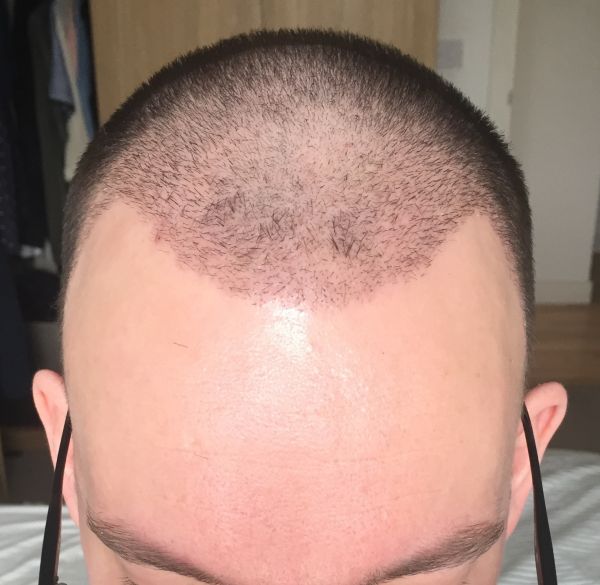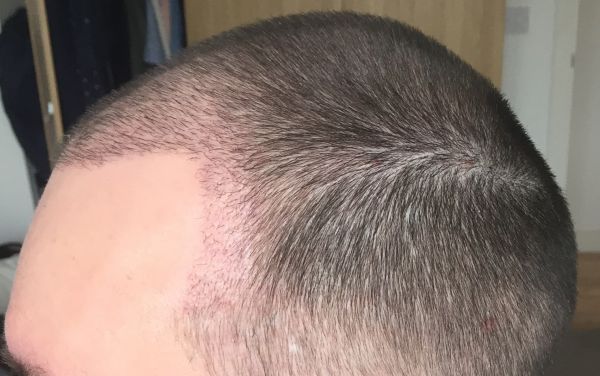 5 Months Post Op
Hi all,
So I'm just over my 5 month mark after my FUE HT with Dr Ball @ The Maitland Clinic.
In short, I'm delighted with my result so far, even at this early stage. I've seen a good amount of growth, meaning my hairline has filled in really well. Plus I feel like the maturing of the newly grown hair is only just kicking in to gear, so it's going to appear thicker and fuller month by month too.
The first two months were mostly about getting back to a stage where I was happy to get into the office without wearing a beanie, but I was very encouraged to see that the post op redness in the recipient area faded far quicker than I expected.
By month three, I was already starting to see the initial hairs grow through, however it wasn't until about a 2 or 3 weeks ago that I could say the final aesthetic could be realised. More growth to come, both in length and thickness, but it's been great going so far. Absolutely thrilled.
I no longer feel like I'm worrying what my hair looks like – the sense of freedom is immeasurable.
It's also worth noting that both Janna and Dr Ball have kept in regular contact since my Op in June – just checking in on me every few weeks to make sure I'm getting on well and to see whether they could help with anything. I said it before, and I'll say it again – the standard of care at Maitland is top notch.
Thanks again to Dr Ball, Janna, and the team at Maitland.
Will get some snaps up ASAP
Cheers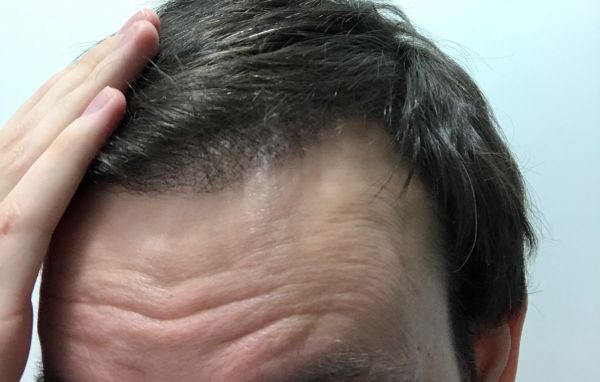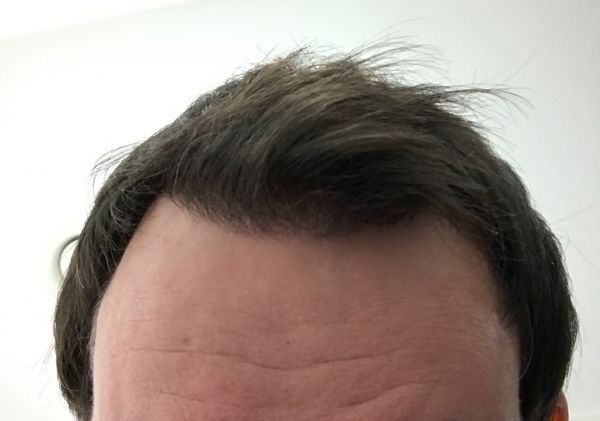 8.5 Months Follow Up at The Maitland Clinic in Portsmouth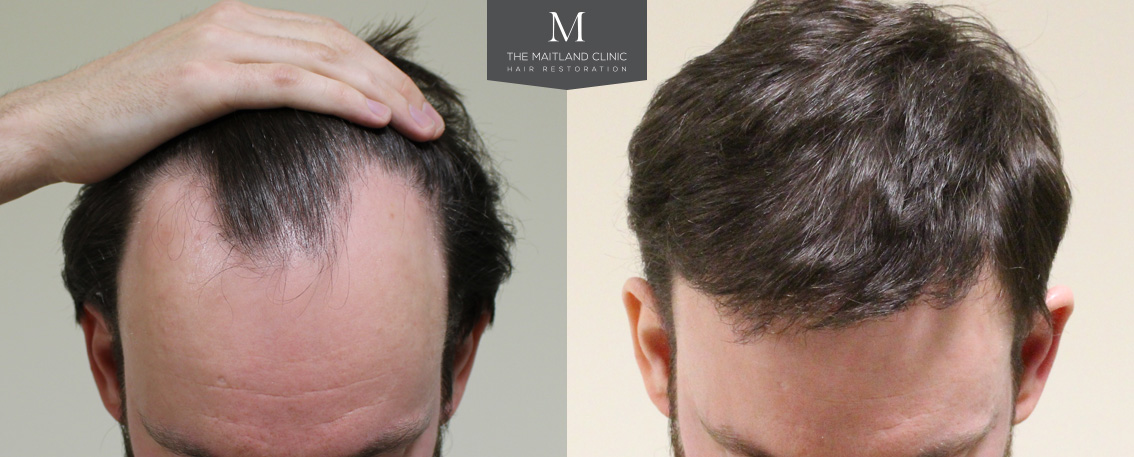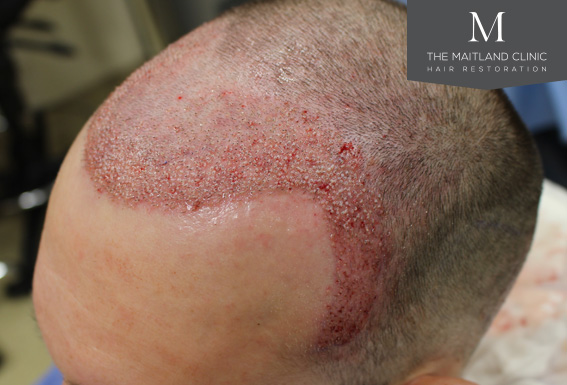 Thanks for reading and we hope to update these photos at the 1 year stage to show the full result.
David Anderson
Senior Patient Advisor