Help Hair® Protein Shakes
25th August 2017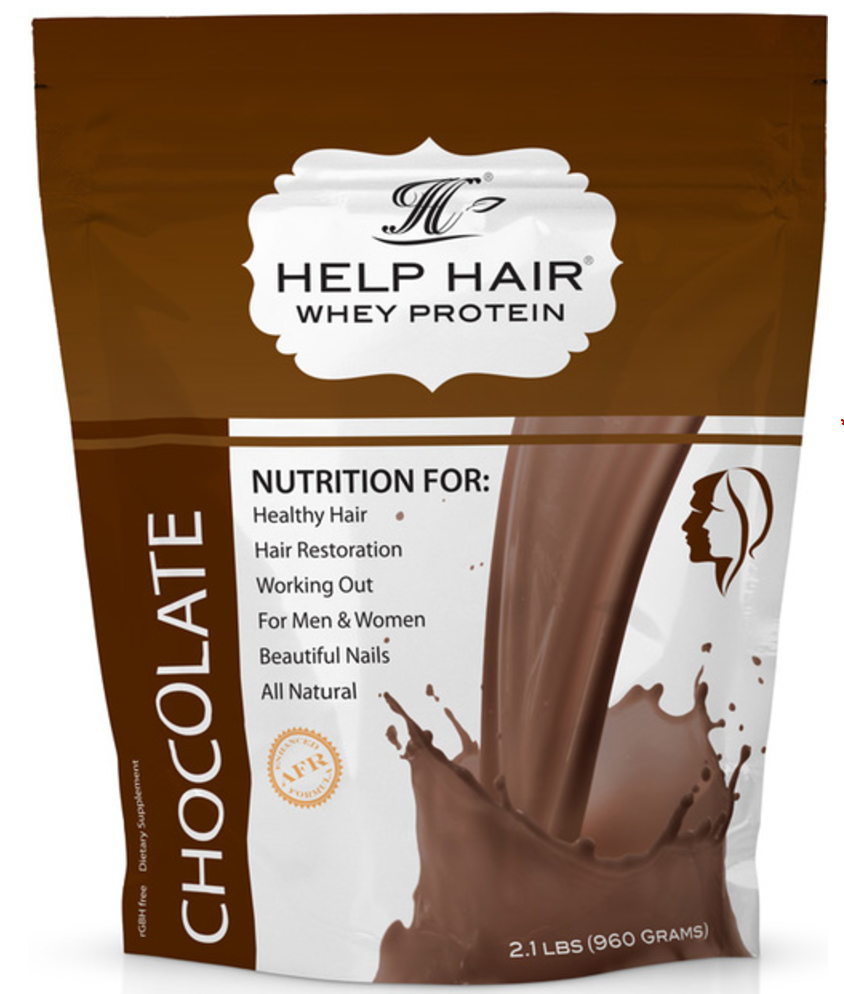 Whey protein shakes have become hugely popular with gym-goers looking to add muscle bulk through a high protein diet. Many stories have been circulating over the past few years regarding a possible link between some whey protein shakes and hair loss.
It has been suggested that many protein shakes (or, more specifically, the creatine and DHEA contained within these shakes) can cause hair loss. A commonly quoted study has shown creatine to be been linked with a 56% increase in DHT levels (DHT serving a major role in male pattern baldness).
Help Hair® Shake and Help Hair Vitamins use an an All Natural formula including Biotin, Niacin and B-12 which are the best hair loss vitamins to help hair grow. The Protein Shake and the hair loss vitamins nourish the hair follicles from the inside for fast hair growth.
Help Hair® Shakes are intended to be used daily with Help Hair® Vitamins for healthy, fuller looking hair. The Help Hair® Shake features whey protein for hair growth and is fortified with hair vitamins containing important minerals such as zinc and magnesium.
Hair Shake® and Help Hair® Vitamins will make your hair look thicker, shinier, fuller, stronger and diminish shedding. Suitable for thinning hair from:
male pattern baldness
pre or post menopause
post pregnancy
telogen effluvium
general anaesthesia
accelerate regrowth (AFR™ or Accelerated Follicular Restoration™) postop
decrease shock loss after hair transplantation
weight loss or fad diets
poor nutrition
anabolic work out products
It is a great supplement when when your life is stressful and you start to lose hair or to replace anabolic weight training products or weight loss programs.
Contact The Maitland Clinic to purchase your Help Hair® products.