FUE Vlogger Documenting His 1895 Graft FUE Journey On YouTube
8th March 2018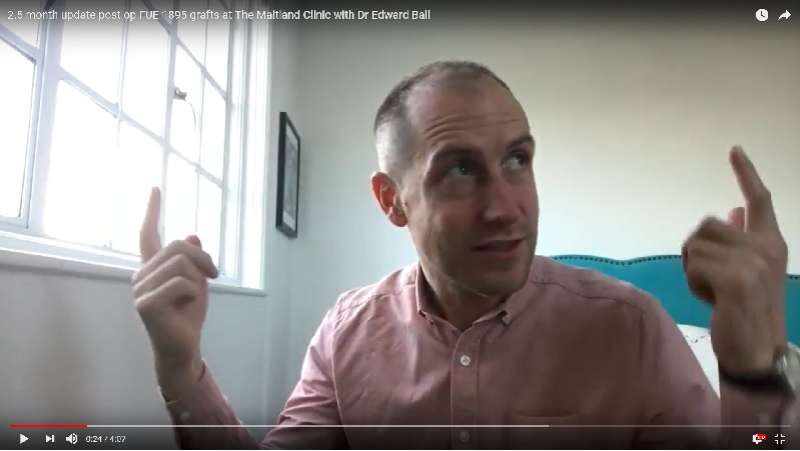 YouTuber 'FUE Vlog' is documenting his recent FUE hair transplant journey with The Maitland Clinic on YouTube right now. He visited us some months back for a consultation, concerned about his frontal and mid scalp area. FUE Vlog was not comfortable with using Propecia/Finasteride , therefore it was important that an appropriate hairline and coverage was established that would serve FUE Vlog for many years to come. During the consultation Dr Ball and David Anderson noted that FUE Vlog had a high percentage of single hair grafts in his donor area and was also thinning into the crown. These evaluations meant it was essential to discuss FUE Vlog's expectation of the result and the coverage we were likely to achieve.
Within the hair transplant industry, it is easy to make a patient happy short-term, however at The Maitland Clinic we have always had our patient's long-term interests at the heart of our plans, particularly when assessing and recommending whether surgery is advisable.
FUE Vlog was accepting of the fact that he may, further down the line, lose his crown, yet was still very happy to move forward with surgery to the areas of concern. He wished to recreate the frame he once had in the mid scalp and frontal area, therefore FUE surgery was recommended. Whilst moving forward in this manner Dr Ball needed to create a high mature hairline, with an appropriate temple recession that would pair with a bald crown. With a limited donor supply, grafts are also required to be kept in reserve, so that future hair los can be addressed if necessary as FUE Vlog's native hair continues to thin.
Taking the above information into consideration, Dr Ball designed the appropriate hairline and coverage, which you can see below or within FUE Vlog's video's, to look natural and realistic, even if FUE Vlog does go on to lose his crown. For this reason, it is very important not to restore a hairline too low or too straight, as it would not look natural when paired with a bald crown.
On the day of surgery Dr Ball used a combination of 433 single hair grafts, 1084 double hair grafts and 378 triple hair grafts via FUE method, totalling  3757 hairs and 1895 grafts, completed over one day. To try and encourage stability in the crown and mid scalp PRP was also used at the time of surgery.
You can follow FUE Vlog's journey through our YouTube channel below and I have added some pre op and immediate post op photos taken on the day of surgery to see where the grafts where placed.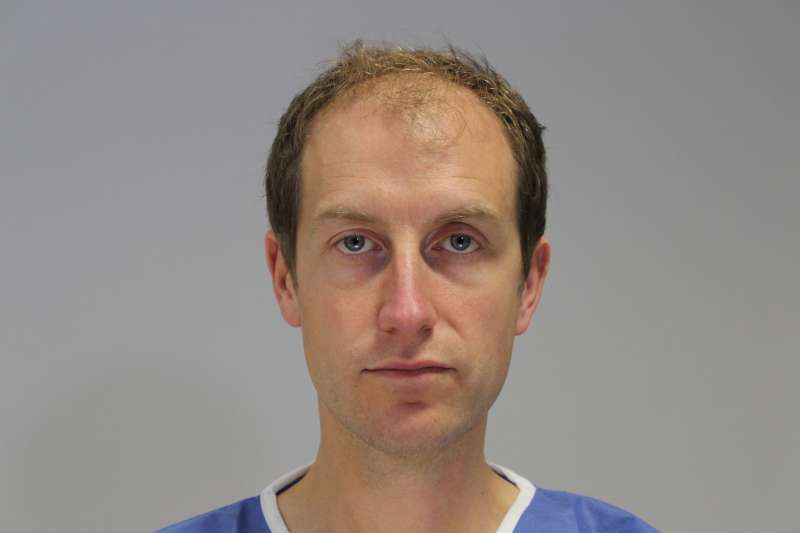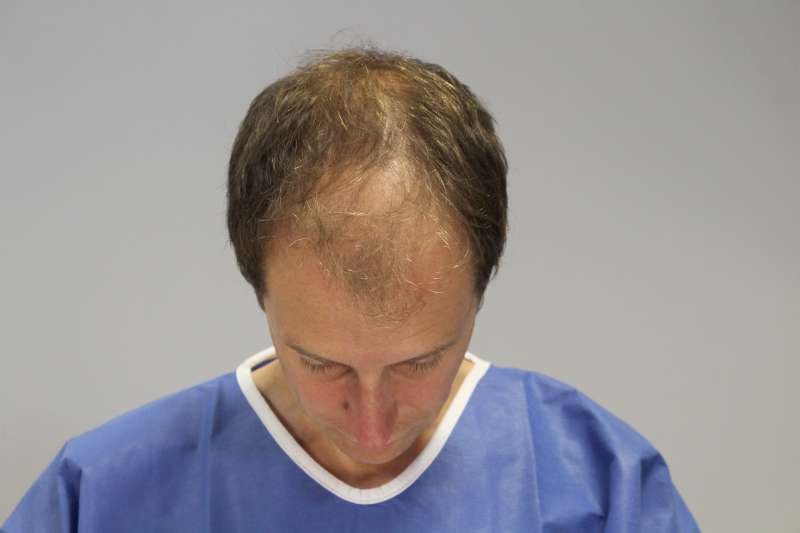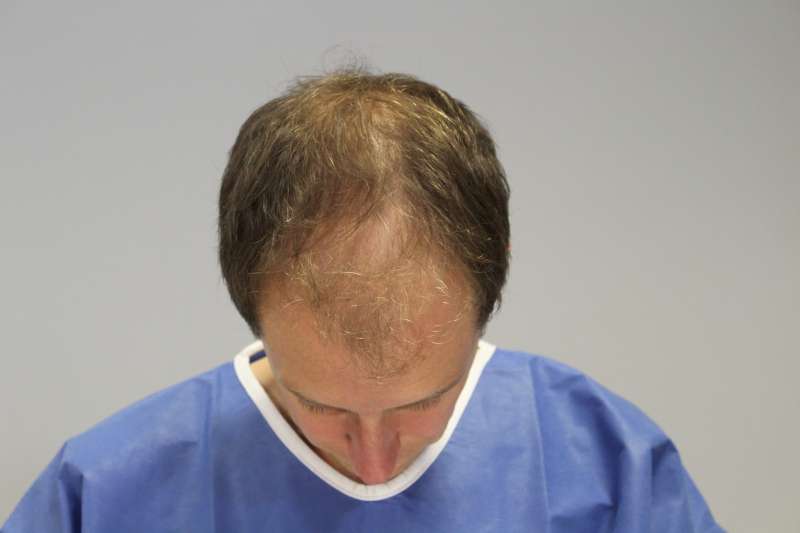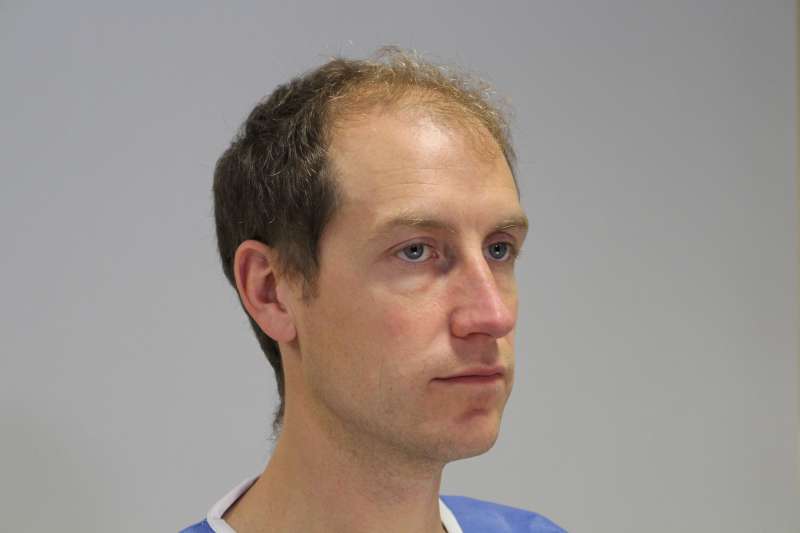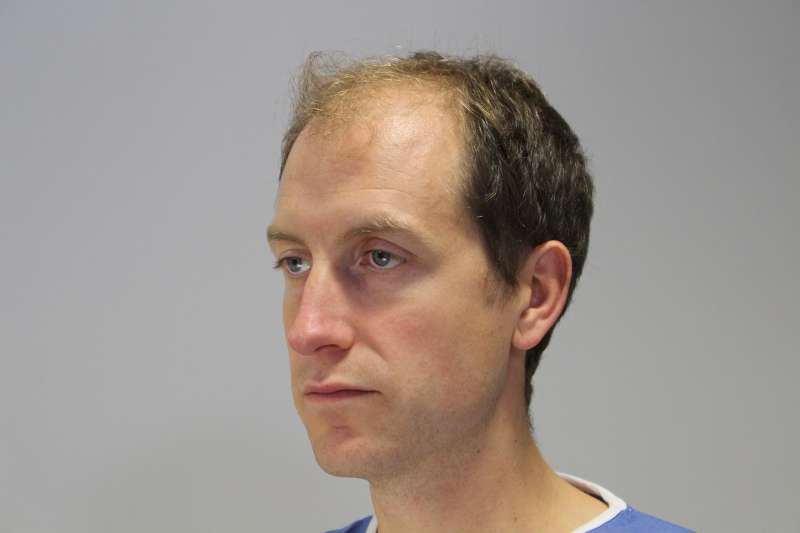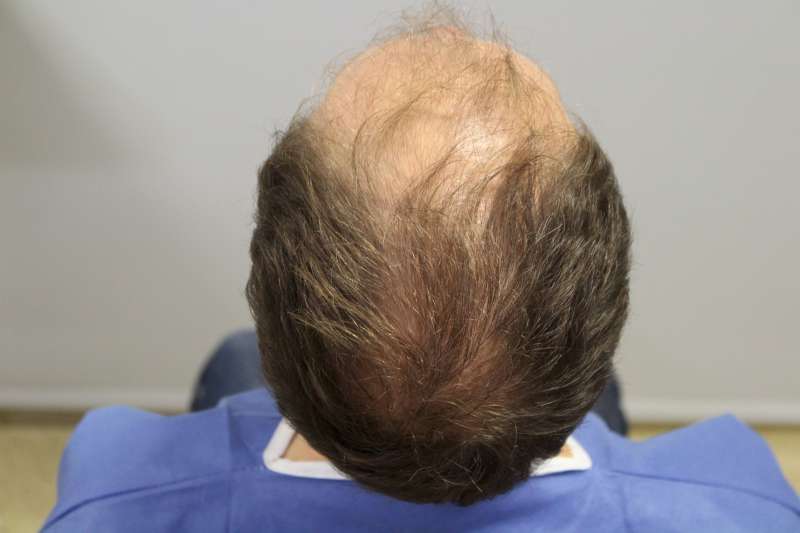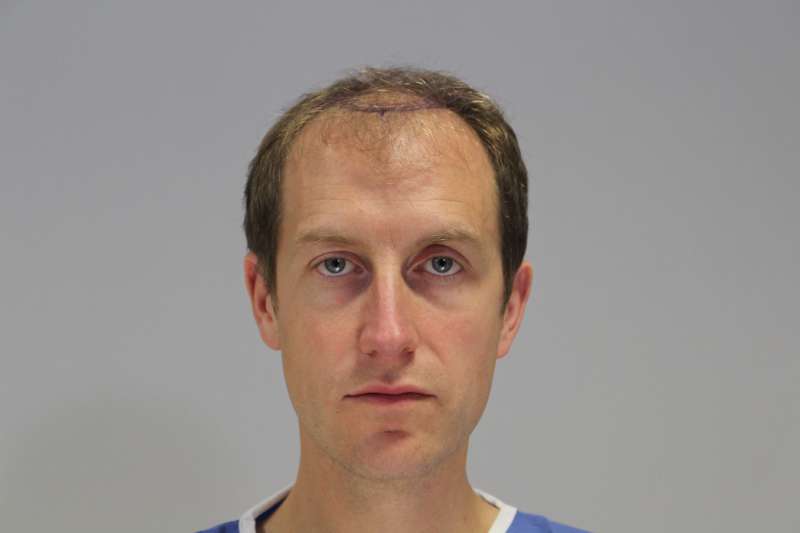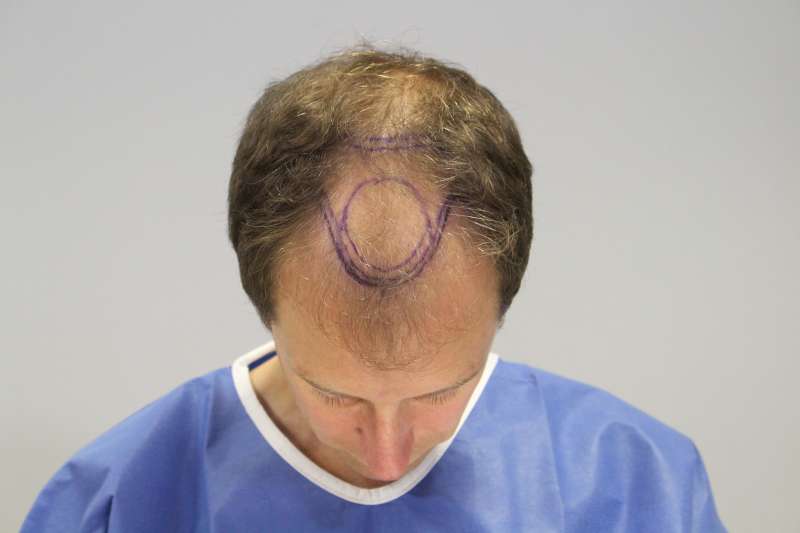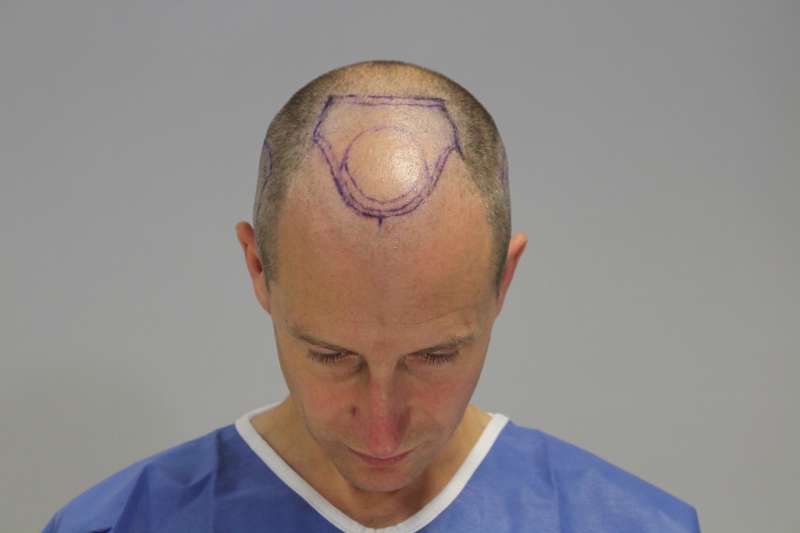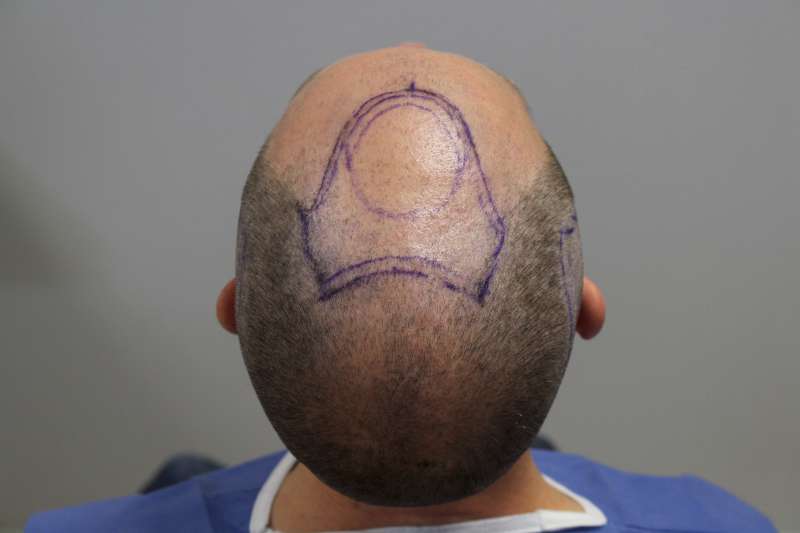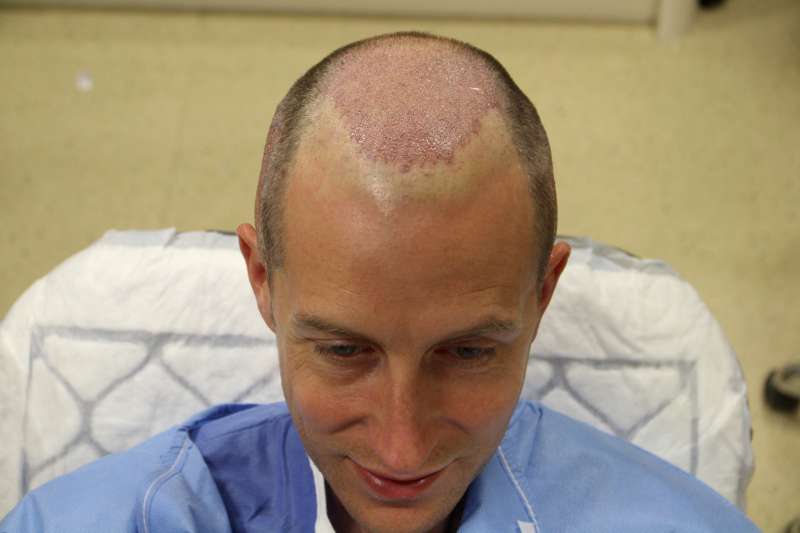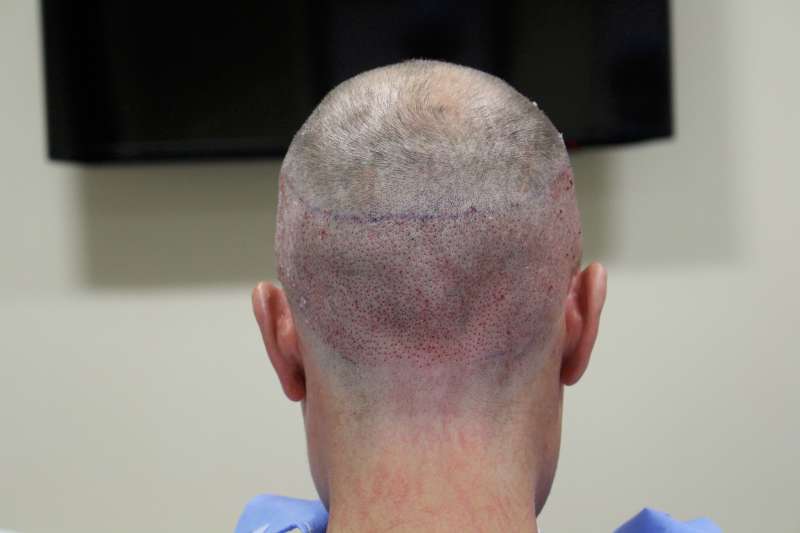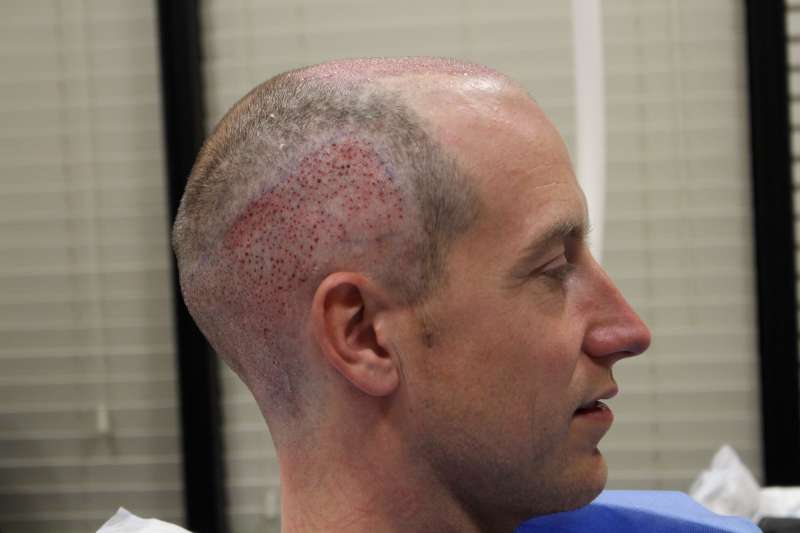 David Anderson
Senior Patient Advisor