Dr Edward Ball Lectures at FACE Conference 2016
13th July 2016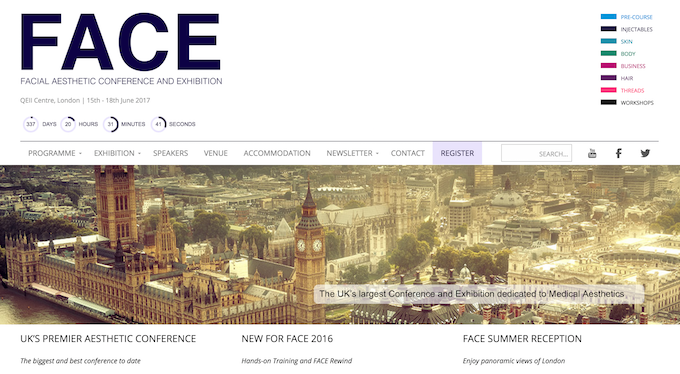 Dr Edward Ball was invited to lecture to fellow hair transplant surgeons, dermatologists, trichologists and doctors with an interest in training in the hair restoration field at FACE Conference 2016, held at the QEII Centre, London. FACE Conference is the UK's largest Conference and Exhibition dedicated to Medical Aesthetics.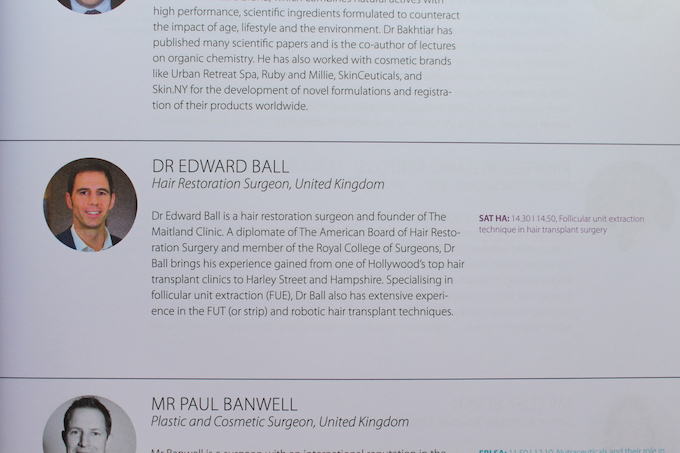 Dr Ball discussed the fundamental principles of FUE, it's pros and cons, how it fits into a modern hair transplant surgeons armamentarium and new developments in FUE.
Follicular unit extraction (FUE) has rapidly grown in popularity amongst patients and doctors who want the benefits of a natural-looking hair transplant result whilst minimising the evidence of donor area scarring. Leaving "small dot donor scars" rather than the linear scar from a FUT / strip procedure, the FUE technique generally allows hair restoration patients to wear their hair at a much shorter length. With ever changing fashions in hair styles, this is a major benefit to patients. The rise of FUE can also be attributed to the practical advantages to the new hair transplant surgeon who requires a far smaller team than that required for FUT / strip surgery.