Diva's hair loss story makes headline news all over the internet
16th October 2016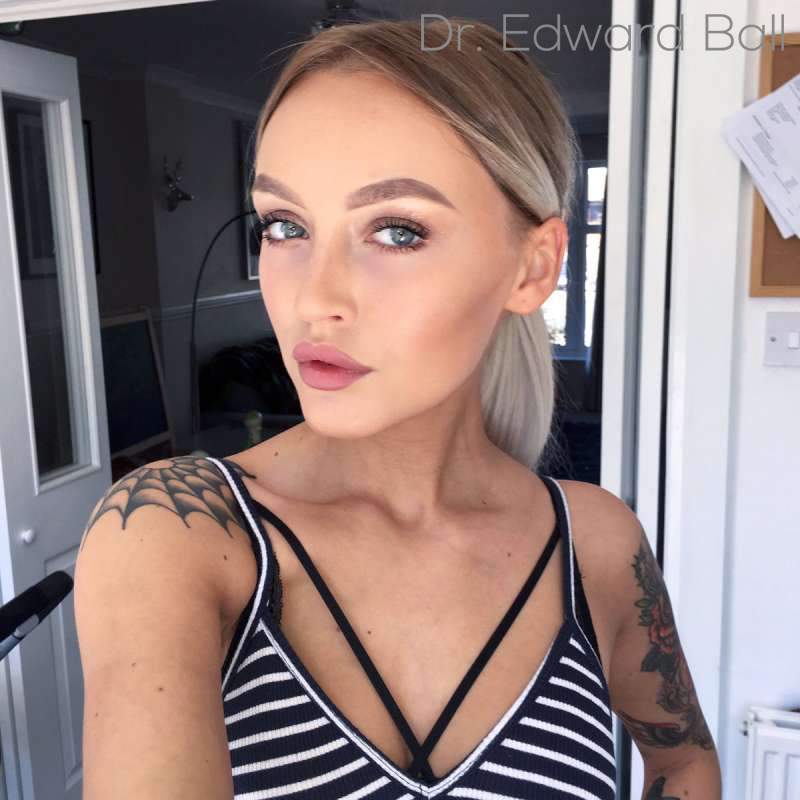 Diva's hair loss story broke on the internet a couple of weeks ago initially being picked up by the Daily Mail and since then has been reported by media websites all over the world. The story is unique as a female hair transplant for traction alopecia in females is not discussed in mainstream media. As far as I am aware it is the only hair loss story about this subject that has been reported and as such has generated so much interest.
Diva had her FUT hair transplant surgery with Dr Edward Ball to address the recession in her temples that was brought about by tying her hair in a bun too tightly when she was young.
As a result of all this media coverage The Maitland Clinic has been busy helping others that have read Diva's story and got in touch and are considering a hair transplant or have hair loss concerns.
See here Diva's pre  and post op results after one hair transplant surgery with Dr Edward Ball and some of the headlines from the media outlets that have covered her story so far.
"Ex-ballerina who started going BALD at 13 warns of the dangers of tying hair back too tightly – after undergoing surgery to combat her receding hairline"
"This Ballerina Lost Her Hair After Wearing It in a Bun Every Day"
"Ex-ballerina is warning of the effects of tying your hair too tight"
"Woman issues warning after losing her hair from wearing it in a bun every day"
"Something horrifying happened to this ballerina's hair because of how she styled it every day"
"This Ballerina Lost All Her Hair After Wearing It in a Tight Bun Every Day"
"Why 1 Ballerina Is Bravely Sharing the Story Behind Her Hair Loss"
"Former Ballerina Diva Hollands Experienced Hair Loss From Wearing A Bun Nearly Every Day"
"This Woman Started Balding Because Of Her Too-Tight Buns"
"You've Got to See What Happened to This Ballerina's Hair After Wearing a Bun Every Day"
"Former Ballerina Reveals The Horrible Effects Of Always Wearing A Tight Bun"