Coping With Hair Loss at an Early Age
22nd August 2016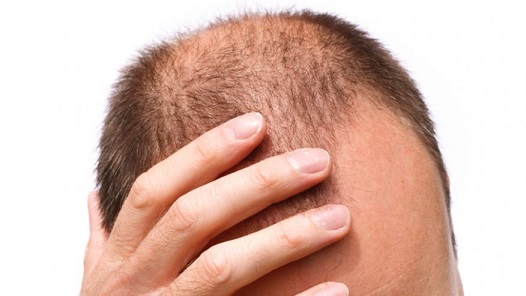 The impact of hair loss
Experiencing hair loss at any age is difficult but even more so when in your teens or early twenties.
When you are young, hair loss isn't something you think about; there are plenty of other pressing matters. Young adults tend to feel that hair loss is associated with older generations and any signs of hair thinning can have a dramatic emotional impact. Unfortunately, this affects many young men judging by the number of enquiries we receive at The Maitland Clinic from hair loss suffers in their early twenties.
The impact of hair loss on young patients differs from individual to individual but many suffer from low self-esteem and social anxiety.
When is hair loss abnormal?
It's important to know when your hair loss is normal. Everyone loses around 50 – 100 hairs a day, which includes hair breakages. Hairs are often noticed in the bathroom sink or on pillows. If loss exceeds these levels it may well be the early signs of thinning hair. If you are concerned about your hair becoming noticeably thinner, usually making the scalp more visible, or if bald patches begin to appear, it's advisable to seek medical help.
Hair loss treatment options – Surgery
There are a number of surgical and non-surgical treatments available. Here at The Maitland Clinic, we use state-of-the-art hair transplant techniques to create natural looking results to help relieve the anxiety of hair loss and restore confidence. These refined hair transplants are viable surgical solutions for hair loss if patients are good candidates. The best hair transplant candidates have realistic expectations, stable hair loss and a good supply of donor hair. Techniques include FUE and FUT procedures through which we restore hair loss using donor hair from back of the head and sides of the head.
There are many factors to consider when looking to undergo safe and natural-looking hair restoration. It's very important to research clinics that are honest and trustworthy and who have a good track record.
Hair loss treatment options – Medication
Medication such as Finasteride (taken orally) & Regaine Foam (applied topically) help to prevent further hair loss and often thicken existing fine hairs. SMP (scalp micropigmentation), PRP (Platelet Rich Plasma) & Concealers/Camouflage are also options to consider.
Non-surgical and surgical treatments are often combined in order to control ongoing hair loss, maximise the impact of hair transplantation and create long-lasting, natural-looking results.