Hair Restoration Clinic of the Year 2022 Award goes to Dr Edward Ball of The Maitland Clinic
8th July 2022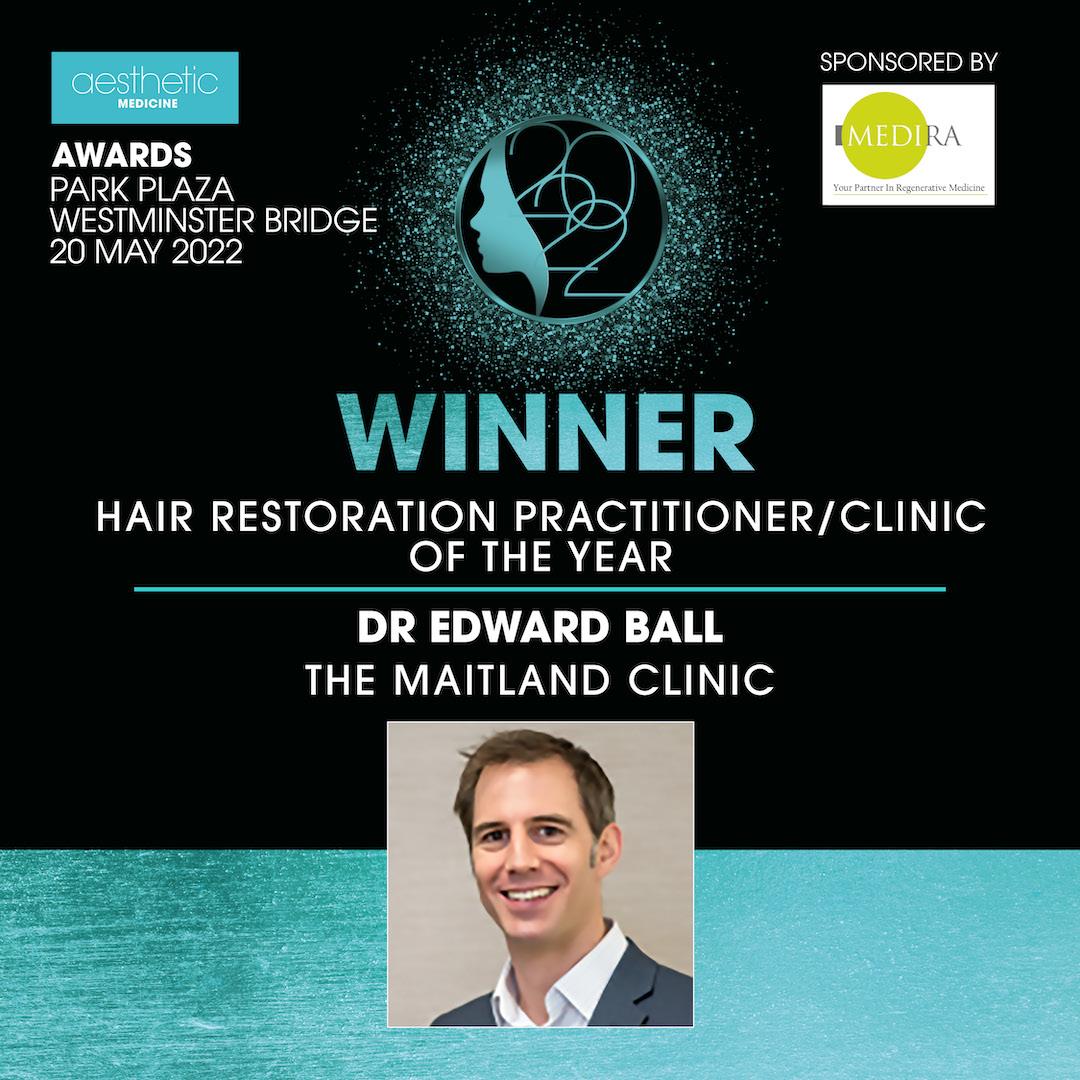 On May 20th 2022 Dr Edward Ball picked up the award for 'Hair Restoration Practitioner/Clinic of the Year´ at the annual Aesthetic Medicine Awards night. The glamorous event was held at the Park Plaza Hotel in Westminster, London. Dr Ball was up against stiff competition from seven leading industry figures who were also nominated for the award. Dr Edward Ball and his team at The Maitland Clinic were proud to take the top award.
Dr Ball faced an intensive application process that included a written application and formal interview with other industry experts to win the award.
The night was hosted by comedian Marcus Brigstocke. Dr Ball, was joined onstage to collect the award by David Anderson, Senior Patient Advisor at The Maitland Clinic.
Dr Ball could not resist the opportunity for a very quick consultation while onstage with Marcus. Earlier Marcus joked about he had not noticed how his crown was thinning until he saw it on the big screen during the awards night.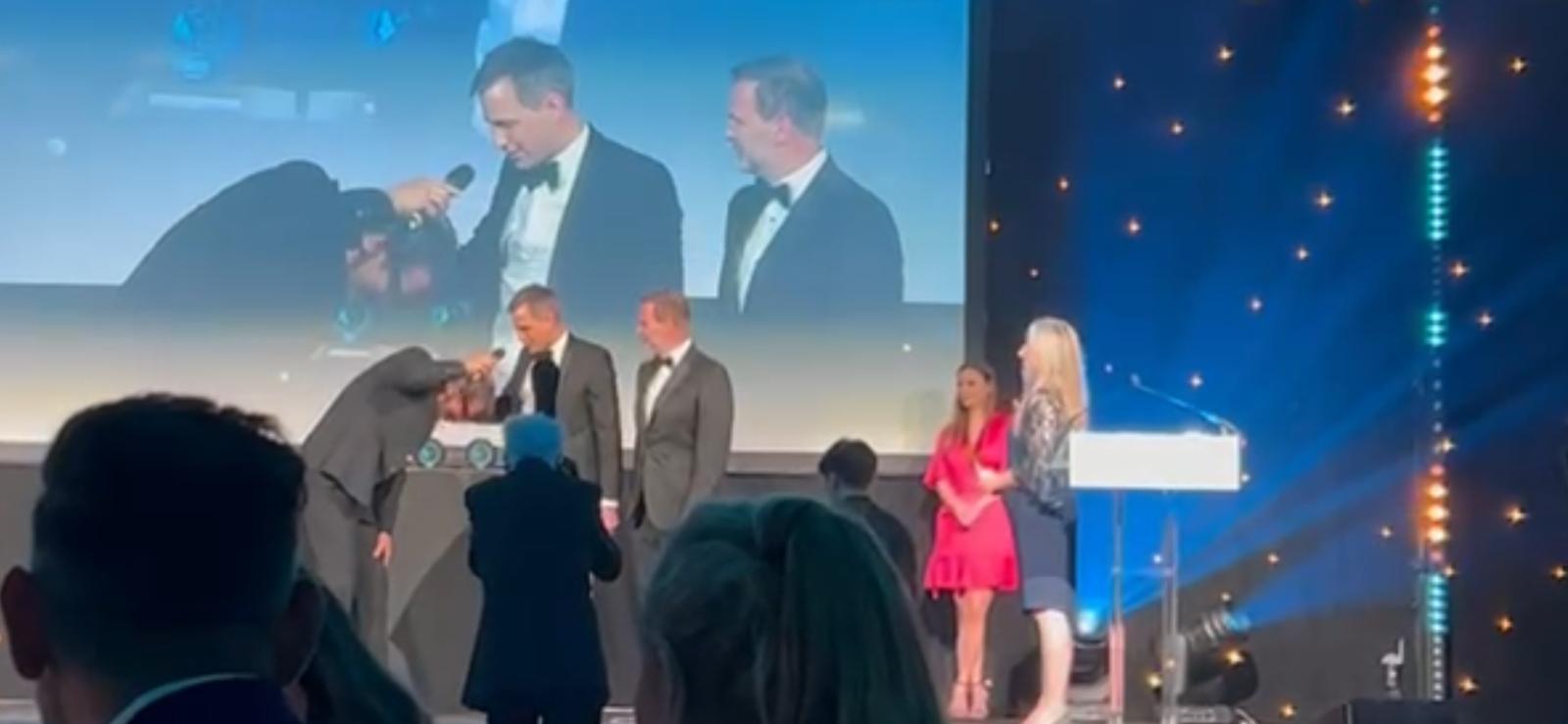 Dr Ball commented that he appeared to be an excellent candidate for the procedure.
The category was sponsored by Medira Ltd and Managing Director Roseanne Aitken presented the award to Dr Ball.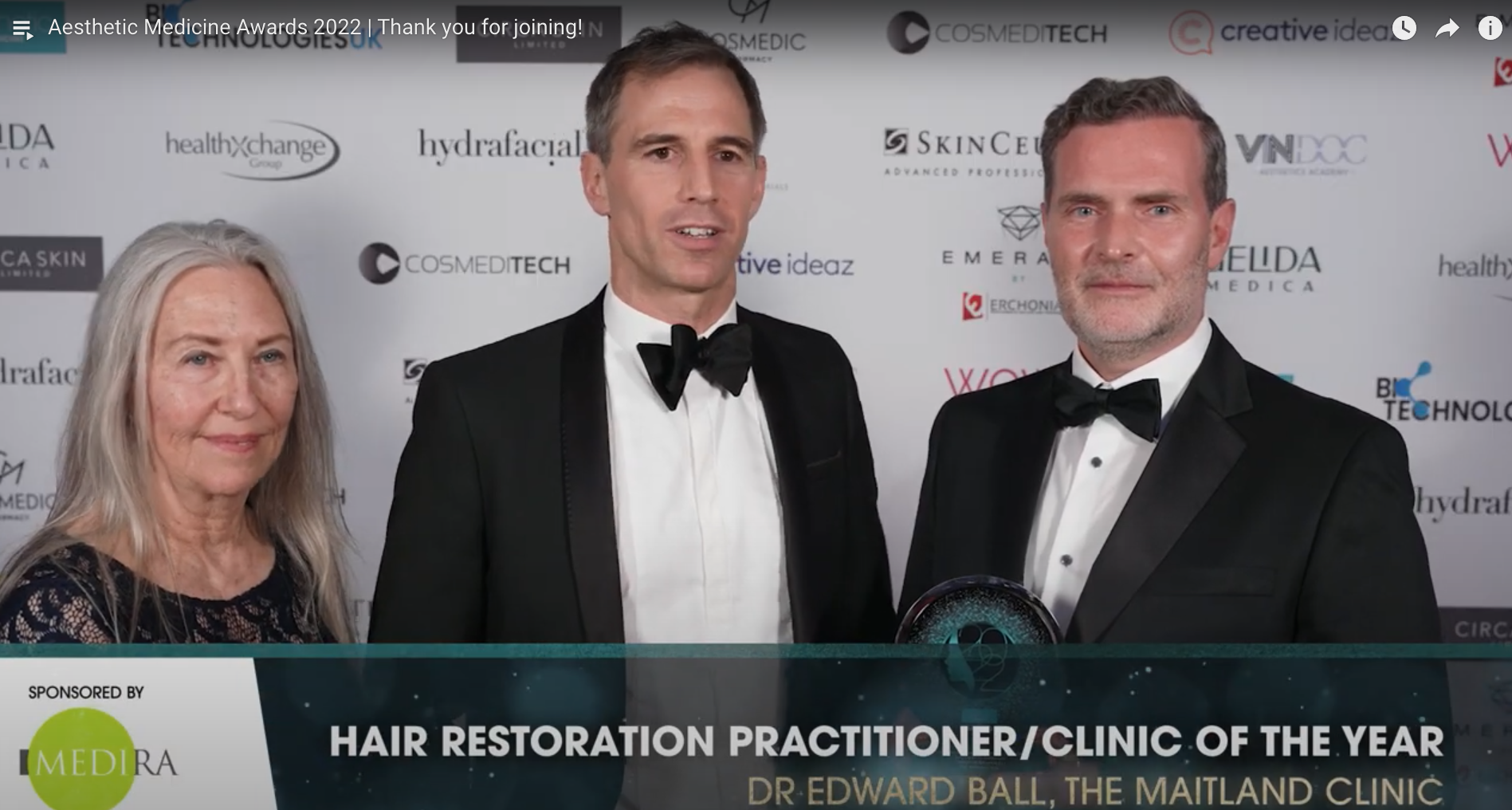 The award now holds pride of place our clinic waiting room.