Accommodation and travel information for patients
12th April 2022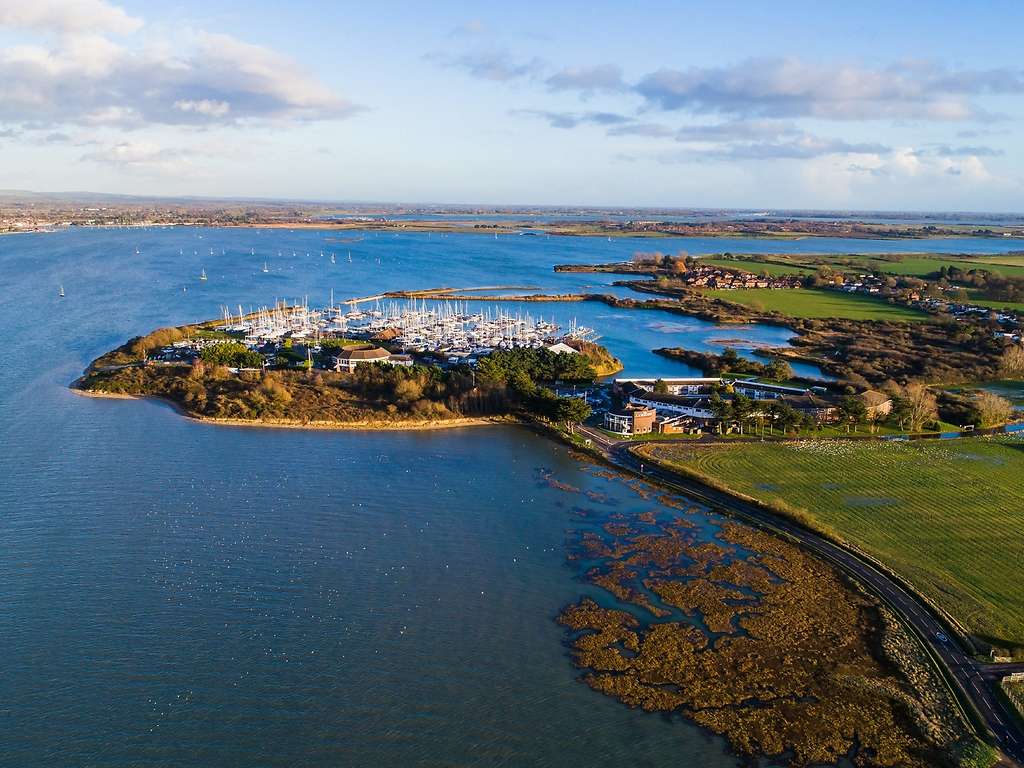 Accommodation and travel information for patients visiting the clinic.
If traveling some distance, we recommend that you stay locally for the night following your procedure. Below is a list of recommended accommodation nearby.
Hotels
The Portsmouth Village Hotel​ ​is located on-site and within a few minutes walk of the clinic (0.5 mile). It is the closest hotel to the clinic. Plenty of free parking is available and they offer room service. Facilities include a gym, restaurant, and business area. The restaurant provides pretty basic bar food. More extensive meal choices are available from ​Zizzi​ in Port Solent, who offer a delivery service through ​Just Eat​. The check-in/out service in most cases is done on touch screens in the main foyer which allows a fairly discreet entrance and exit. However, the hotel can be quite busy because of the popular gym. It is modern but the rooms are small and may not be ideal for more than one person. Our recommendation is to book a club room on the top floor to distance yourself from the noise of the gym at 6am. Prices vary depending on how far in advance you book.
The Marriott ​is a 15-minute walk (1.1 miles) from the clinic although a taxi is recommended. The hotel offers a gym, restaurant and free parking. Prices vary depending on the time of booking.
The Holiday Inn Express​ is a 10-minute drive from the clinic (2.7 miles). Rooms are modern and a good size and there is plenty of free parking.
New Place Hotel​ is an impressive hotel set in the countryside and has a range of affordable rooms. There is plenty of free parking and a gym and pool. It is around a 20-25 minute journey from the clinic (11 miles).
Langstone Quays​ (pictured above) is a modern hotel on the edge of Hayling Island with a swimming pool, modern rooms and free parking. It is around a 15-minute drive from the clinic (7 miles).
Bed and Breakfast
If you would prefer something more discreet, there is the option of ​36 On The Quay​ (Restaurant with Rooms) in the picturesque fishing village of Emsworth. This is a 15-minute taxi ride (8 miles) away and we have preferential rates for single occupancy. Breakfast is extra. Please note that their restaurant is not open on Sundays or Mondays. The ceilings are very low in some of the rooms so extra care is needed.
The Mercer Collection​ is a small group of guest houses located in Southsea, Portsmouth. Rates are attractive and it offers tastefully decorated rooms and a good breakfast. Florence Gardens, Florence Suite and Somerset House offer access to rooms away from the main reception. A 10% discount is offered to The Maitland Clinic patients if they book directly by phone. Call 02392 009009. Southsea is a 20-minute drive from the clinic and there is parking available (7 miles).
Longer term stays
For patients who wish to stay longer and would like to have cooking facilities, we recommend private holiday accommodation through ​airbnb​.
Transport
Taxis
Aquacars​ is a local taxi company that can be reached on 02392 654321. Alternatively, they have an app that can be downloaded.
Trains
The nearest train station to the clinic is Cosham which is a 10-15 minute walk or a short taxi journey. We do not recommend traveling home by train on your own on the night of the procedure.
Private Car
If you wish to return home immediately after the procedure we would recommend that you are taken by car. For a private driver quote, we recommend you email Trevor on ​trevor_port@yahoo.co.uk.​
Please note, we recommend booking directly with a hotel, as opposed to using a third-party booking portal. This way you can be sure of the hotel cancellation policy at the time of booking.