Hair Loss Clinic for Winchester Patients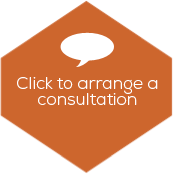 The Maitland Clinic is a hair transplant clinic in Hampshire, offering consultations for all local patients. We help both men and women in Winchester with effective hair loss treatment surgery and solutions. Despite being based in Portsmouth we are just a short drive away with people choosing us due to the expertise and industry reputation of our leading surgeon Dr Edward Ball. Dr Ball has undergone a hair transplant procedure himself, so knows exactly the questions and concerns you might have regarding treatment for hair loss. He is renowned for not only his expertise, but also the high level of patient after-care.
If you would like to know more about how we can offer hair transplants to Winchester patients at our south coast hair loss clinic, and to find out a little bit more about us then please watch the video below. You can then get in touch with us with any questions you might have or to arrange your consultation with The Maitland Clinic.
Hair Loss in Winchester: How We Can Help & How it Works
We understand that the choice in having a hair transplant procedure is always going to be a massive decision for any man or a woman. Dr Edward Ball has himself undergone hair transplant surgery, so knows the types of questions and concerns that Winchester patients might have. For example, is a transplant the right thing for you? If you are suffering hair loss, live in Winchester, and would like advice then call us today and we can tell you exactly what we believe the best course of action would be for you.
Once you have had your consultation regarding any hair loss treatment we then might recommend transplant procedures involving the transferral of healthy hair follicles from permanent areas of your scalp to the areas of hair loss. In most cases of male or female pattern baldness, this will involve Dr Ball transferring healthy follicles from the back and sides of your head to the front or crown.
At The Maitland Clinic we are proud of the fact that we will only ever recommend the most suitable hair loss treatment to suit you as an individual patient. The procedures that we offer at our local-to Winchester hair loss clinic involves the same type of hair transplant process, but can differ in the way that the follicles are harvested.
When you visit us at our hair loss clinic (Winchester patients can get there in 40 minutes – take a look at our locations) or speak on the phone, Dr Ball will go through what is involved as well as the benefits to all the various approaches – this will help you to choose the best route for you with our expert support and help.

If you would like to know a little more about the procedures involved and the technical and advanced elements, plus why so many patients choose us for hair loss treatment in Winchester then take a look at our FAQs. As well as commonly asked questions, you can also view some before and after photos of existing hair transplant patients who have undergone surgery with Dr Ball.
Why Winchester Patients Choose Us for Hair Transplants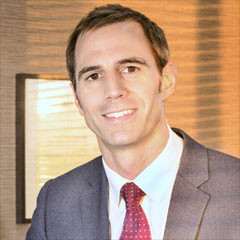 Winchester patients choose The Maitland Clinic for many reasons, but for many of them it was the re-assurance they gained from their consultation coupled with our highly professional and ethical approach. We achieve world-class results; but what really sets us apart from other hair loss clinics is the personal care that we offer, with an honest assessment given to each and every one the patients we treat.
Because we take every possible care to correctly assess and help you make the right decision it means that you will receive a personal hair restoration plan which can serve you for the rest of your life.
Dr Edward Ball is a member of the Royal College of Surgeons of England and a diplomate and examiner for the American Board of Hair Restoration Surgery and you can read more about him on his extensive profile page.
Dr Ball has a reputation and commitment for always ensuring an on-going care program for patients, and his own personal ethos extends throughout the entire hair loss clinic – he demands an exceptional high standard of technical excellence and patient care.
Hair Transplant (Winchester) – Available Treatments
All of our patients are recommended the best treatment to suit them as an individual. The following a list of the separate hair loss treatments that we might recommend to you after your consultation or visit to our clinic.
Follicular Unit Transplant (FUT)
Follicular Unit Extraction (FUE)
Platelet Rich Plasma (PRP)
Low Level Laser Treatments for Hair Loss
Viviscal Professional Hair Loss Supplements
To find out more about how these treatments could work for you then please take a look at our procedures page.
Talk to Us Now About a Hair Transplant
Arrange a Consultation
If you live in Winchester and would like arrange a consultation at our Portsmouth hair loss clinic then please call us today on 02392 706122 or complete the form for a quick reply back. You are under no obligation to commence with our advanced hair loss and restoration procedures once you have had a consultation in our hair loss clinic.
The Maitland Clinic
1000 Lakeside North Harbour
Western Road
Portsmouth PO6 3EN
Telephone: 02392 706122