Hair Transplant Reading: Call Now to Arrange a Consultation at our Hair Loss Clinic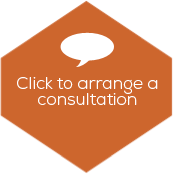 The Maitland Clinic aims to be the south's leading hair loss clinic, offering consultations to anyone who would like to visit and talk with Dr Edward Ball about the potential hair loss treatment and transplants that we can offer. Each year we help many men and women in choosing a suitable hair transplant treatment procedure. Despite being based in Portsmouth, people travels from hundreds of miles away to see our leading surgeon Dr Ball who has an excellent reputation and standing in the industry.
Dr Ball has himself had hair transplant surgery and so is perfectly placed to answer any questions and concerns you might have about the available treatments for hair loss. Reading patients regularly travel down to see us to take advantage of our excellent results and patient after-care.
To find out a little more about how we work and hair transplant surgery for Reading patients then please take a look at the short video below. Once you've watched that you can read more on the treatments lower down the page, explore our website, or simply contact us now to book your consultation. We can also answer any questions that you might have over the phone when you call.
Hair Loss in Reading: How We Can Help & How it Works
Making the decision to undergo a hair transplant procedure is typically a big decision for any man or woman. Dr Ball has had a hair transplant himself, and so is very aware of the types of concerns and questions that our Reading patients could have. As an example, you might not really know if a hair transplant is right for you. We will always be honest and transparent because we want you to make the right choice to suit you and your future.
If you are suffering with hair loss, live in Reading, and would like to take advantage of our professional advice then call now. One of our consultants will give you an overview of what we can offer, and then arrange your consultation at the Maitland hair loss clinic.
After your consultation about our hair loss treatment what we will then do is recommend a transplant procedure to suit you. It will mean that our surgeon will transfer healthy hair follicles from permanent areas of your scalp to the areas of hair loss. In the majority of men and women we work with this will mean transferring healthy follicles from the back and sides of your head to the front or crown.
Part of Dr Edward Ball's ethos is ethical treatment, and this transfers through the entire hair loss clinic. We we only ever recommend the most suitable hair loss treatment to suit you as an individual. The hair loss treatments and procedures that we perform at our local-Reading hair loss clinic all use similar processes, but can vary in the way that the follicles are harvested.
If you do decide to book a consultation with us at our hair loss clinic (Reading patients can get to us in just over an hour – have a look at our location page) then Dr Ball will detail with you everything that will be involved and the best approach for you. What this does is help you make the decision on whether to proceed, as well as deciding on the appropriate treatment.

For more technical and in-depth information about hair transplant procedures, as well finding out more about why so many patients use The Maitland Clinic  for hair loss treatment in Reading, then please browse our FAQs. As well as seeing what previous patients have asked us, you can also view some photos of patients who have already undergone a surgical procedure.
Why Reading Patients Choose Us for Hair Transplants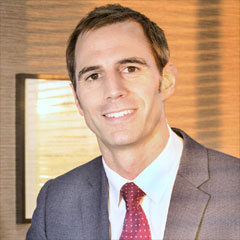 Reading patients choose The Maitland Clinic for many reasons, but for many of them, it all boiled down to the confidence and re-assurance they gained from meeting Dr Ball in person during the consultation meeting. His highly professional and ethical approach, coupled with the world-class results he achieves really sets The Maitland Clinic apart from other hair loss clinics. We offer honest reviews of individual cases, and offer a unique approach to personal care, both before and after surgery.
We always take every possible step necessary to correctly assess and help you make the correct choice with a hair transplant. We want you to have a personal hair restoration plan which can serve you for the rest of your life.
In terms of credentials, Dr Edward Ball is a member of the Royal College of Surgeons of England and a diplomate and examiner for the American Board of Hair Restoration Surgery. To read more about our lead surgeon we would recommend that you take a look at his online biography or even do a few Google searches to see what other patients have already said.
Hair Transplant (Reading) – Available Treatments
As a patient you will always be given what we believe is the best option to suit you. The bullet points below list the available hair loss treatments that we currently perform at The Maitland Clinic. After your consultation at our south coast clinic, you will be able to choose from the following with our expert guidance:
Follicular Unit Transplant (FUT)
Follicular Unit Extraction (FUE)
Platelet Rich Plasma (PRP)
Low Level Laser Treatments for Hair Loss
Viviscal Professional Hair Loss Supplements
We have a dedicated section on our website which goes into more details on the available treatments – you can view that here.
Talk to Us Now About a Hair Transplant
Arrange a Consultation
If you live in Reading or Berkshire and would like arrange a visit to us for your consultation at our hair loss clinic then please call us today on 0800 612 6076 or complete the form for a quick reply back. You are under no obligation to commence with our advanced hair loss and restoration procedures once you have had a consultation in our hair loss clinic.
The Maitland Clinic
1000 Lakeside North Harbour
Western Road
Portsmouth PO6 3EN
Telephone: 02392 706122 or 0800 612 6076