FUE Hair Transplant in London with Dr Edward Ball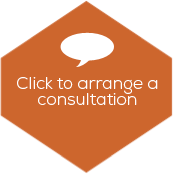 The Maitland Clinic is one of the UK's leading FUE hair transplant clinics, with our lead surgeon Dr Edward Ball having performed hundreds of successful surgeries, as well as receiving recognition in the national press for his work. As a specialist FUE London clinic, we offer consultations with our senior patient advisor, David Anderson, at our Harley Street location.
If you would like to discuss your suitability for a FUE hair transplant in London, then please call us today to arrange your consultation. We only ever recommend the most suitable treatment for our patients, and after the consultation process you will have a range of potential options to suit you, one of which could include an FUE hair transplant.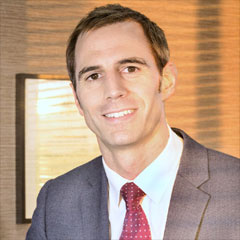 Both our lead surgeon, Dr Ball, and David Anderson have had hair transplants themselves, so are expertly placed to give advice and recommendations to people considering an FUE transplant.
If you are considering a FUE procedure in London, then we always recommend that potential new patients review us before making a call. There are many clinics in the London area that offer FUE, but we like to feel that we really do stand out due to the fantastic customer testimonials that you will find online. Simply search for The Maitland Clinic or Dr Edward Ball online and you will see plenty of reviews from satisfied patients who have undergone a procedure with us.
Once you have done that, we would also suggest taking some time to watch the videos that we have prepared regarding FUE (London hair transplants). It's so important that you understand what's involved, and how The Maitland Clinic is the right choice for you. So, if you want to get started with that then here are a few videos that we suggest you watch first, and then further down the page we will get into more detail on what an FUE hair transplant in London involves.
FUE London with Dr Edward Ball – Watch the Video Explainer
In this video you can watch Dr Ball describe how he works and the methods involved to create natural-looking hairlines for his FUE transplant patients.
FUE Hair Transplant London: Aftercare Hint and Tips Video
If you decide to go ahead with a hair transplant at The Maitland Clinic, then we will offer exemplary patient after-care. We want you to get the best results possible and get the maximum yield possible from every single graft that we transplant.
The FUE hair transplant video below is designed to help and support patients who have already had a procedure with us and wish to know how to treat their scalp and hair in the days after surgery.
Animation of Follicular Unit Extraction (FUE) – Video
In this video we show how we perform FUE surgery, be it manual, motorised, or with robotic methods. The process we use will depend on the patient and what we believe the best treatment procedure is for you (both men and women).
Details on the Follicular Unit Extraction Technique (FUE)
Now you have watched our videos, let us explain in a little more detail about the technical aspects involved in an FUE hair transplant. It is a very advanced and specialist technique for hair restoration, and means that patients won't be left with a linear scar as can be the case with FUT, or strip transplant surgery.
The Maitland Clinic and Dr Ball use cutting-edge technology including manual and motorised follicular unit extraction and the ARTAS® robotic system.
When you opt to have an FUE hair transplant in London with us, you will be in the safe hands of both Dr Ball and Janna Shafer who are amongst the world's leading exponents of FUE. We aim to achieve stunning natural results for our patients, and we achieve this due to our technical expertise and aesthetic understanding of how hair should look and grow.
What is FUE – An Explainer
FUE is similar to the FUT process, but Follicular Unit Extraction means that instead of removing strips of donor skin and transplanting that, we transfer extract individual follicular units directly from the scalp, leaving only tiny dot scars.
Our Surgical Process – What to Expect
When we start surgery we will shave a donor area of your scalp. We then individually extract follicular unit grafts using a 0.8mm to 1mm 'punch'. The procedure can be carried out manually or using one of several different surgical tools.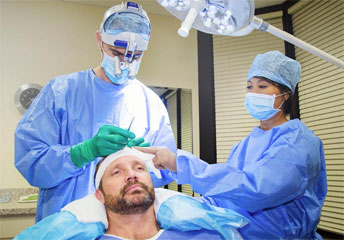 The next steps involve making small slits in the affected hair loss area of the scalp. The extracted grafts will then be placed into these slits, paying careful attention to ensuring that we are achieving a natural look for our patient.
The benefit to undergoing an FUE procedure is that it won't leave a long scar, which can be the case with FUT. Instead you will have very small tiny dot scars which are hardly noticeable.
When having surgery you will only require a local anaesthetic and shouldn't experience any pain. But, the procedure will take longer than FUT, which is why we put certain things in place to make your experience as comfortable as possible – but more about that further down the page.
In most cases, our London FUE hair transplants will involve the extraction of around 2,000 grafts and you could be in surgery for 10 hours or more.
Patients will typically see new hairs growing around four months post-surgery, and those hairs will continue growing through over the next 10 to 15 months before they are in their best state.
Choosing FUE in London – Is it Right for You?
When you have your consultation with us, we will be honest and open about the possibilities for you as an individual. FUE will leave small scarring, so it's the best choice for those that have a short hair cut.
FUE transplants can also be a great option for younger patients who only need a small amount of grafts, rather than those with extensive hair loss.
But, we will be honest with you. FUE is not suitable for everybody. When we discuss your own needs we will assess certain factors. These factors include your age, health, and also projected hair loss that you might experience in years to come.
Based on this we will either suggest an FUE hair transplant to you, or recommend alternative treatments that we can offer. Our selection of available treatments can be seen on this page here. We will always discuss the pros and cons to all approaches with you so that the right decision can be made regarding a hair transplant in London.
To help you make that decision, or to answer any immediate questions and concerns you might have, please visit our FAQ section.
Our Approach to Patient Care
When patients visit us for an FUE hair transplant, we try to make the experience as pleasant and as relaxing as can possibly be. Many patients will sit in the surgical chair watching TV, watching films, browsing with a complimentary iPad, or even in some cases going to sleep if that's what they wish to do.
Patient after-care is also paramount to us, and by scrolling up the page you can watch a video on what we recommend post-surgery for our patients. Some of those tips and recommendations regarding FUE after-care can also be seen below.
Swelling after hair restoration – some patients will experience swelling at the front of the scalp after FUE hair restoration treatment. It is entirely normal, and can be managed easily with our recommendations.
Sleeping after a FUE hair transplant procedure – in order to reduce swelling we will give you advice on how to sleep and what positions are best to reduce any discomfort.
How to care for your FUE grafts after surgery – you must avoid any contact with your grafts until the sixth day, as after this they will be secure in place. We will supply you with special aftercare spray for the first week post-FUE surgery.
For more information on aftercare please take a look at this page. It goes into more detail on what you should do and our advice after a procedure of this type.
Contact the FUE London Hair Transplant Clinic
To talk with one of our hair transplant consultants about your options then please do call us today. All of our contact details are below.
Arrange a Consultation at Our Harley Street Clinic
You can phone us on 0800 612 6076 if based in the UK, or if you calling from abroad then please dial +44 (0) 20 7467 8509. If you would prefer a call back or email from us then alternatively complete this form to contact our UK hair transplant clinic in London. You can find out about the prices involved on this page.
The Maitland Clinic
10 Harley Street
London W1G 9PF
Telephone: 0800 612 6076