Hair Transplant London: Cost & Prices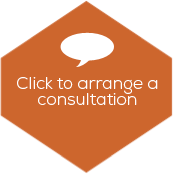 Deciding whether or not you should have a hair transplant will have many factors, but one of the more important ones for you could the cost and price involved. Thankfully over the last few years the prices have reduced significantly, and at The Maitland Clinic we can offer a competitive cost for a hair transplant in London.
Having said that, we don't recommend that you only choose your hair transplant based on cost and the price alone. You should really research first who it is that will be performing the surgery – at The Maitland Clinic our leading surgeon is Dr Edward Ball, who is a top surgeon for hair transplant surgery, as you can see from his extensive biography.
We are confident that once you have done your own research on Dr Ball then it's very likely that you want to use anyone else. If you would like to book a consultation with us today then please contact us, or simply phone us now if you have any question about how we work and more details on our hair transplant cost in London.
Hair Transplant in London: Prices
As a general guide on prices at our London clinic, we hope that you find the following information useful. For more detailed information please call us to ask questions, or book a consultation in Harley Street.
Initial Consultation: Before surgery we offer an extensive consultation period with where we will go through the options available to you. You can then decide whether it's the right thing for you to do, based on the detailed pricing information and costs that you receive.
Hair Transplant Costs: Prices for hair restoration surgery start at £4,000 including aftercare. The total cost will depend on the number of grafts and the type of procedure required.
Facial Hair Transplant Prices: Beards, sideburns and moustaches. Prices start from £3,500 including aftercare. The total cost will depend on the number of grafts and the type of procedure required.
Hair Transplant Cost in London: Your Concerns
One of the most commonly asked questions that we get at The Maitland Clinic is how much will a hair transplant in London cost. Is what's all patients want to know, and should always be part of your research process before deciding whether to go ahead.
The cost of our procedures have been laid out further up the page as generically as we can possibly be, but please be aware that the exact price we quote you from our London clinic will depend on many different factors.
All patients that we work with are treated as individuals, and each case will have its own level of complexity, and you as a patient will have your own individual hair characteristics that we will need to assess. One of the biggest factors will be how much hair we actually need to transplant depending on the degree of hair loss you have suffered.
Our in-depth planning and consultation period will look at all the factors involved and also assess and future potential hair loss you might suffer, and how best we should use your donor hair so that you have a lifetime of results.
That's why we always recommend that potential patients come and see us in Harley Street when researching a hair transplant cost in London. As part of your consultation it will let our specialist consultant, look at your hair and decide on the best approach for you.
It's important to remember that these days, hair transplant prices in London are just for the rich and famous. Our pricing and costs reflect that, and we can also discuss with you any payment plans to suit your financial situation.
Ultimately we understand that it's not just the costs and prices involved that will inform your decision, but it will be large factor. In reality, the confidence and trust that you have in Dr Edward Ball to perform the procedure will be paramount.  There are many online reviews of The Maitland Clinic and Dr Ball which you can find on Google if you need that peace of mind. You can also explore our gallery and testimonials.
Additional Factors Relating to Cost: The Hidden Benefits
Whilst the immediate cost of a hair transplant in London is the over-riding financial concern, there are some other financial factors to consider when opting to go-ahead or not.
At The Maitland Clinic we have patients from all walks of life; some are famous, some are just ordinary people who want the increased confidence of having hair.
Patients who have had a hair transplant with us often mention how it has had a dramatic effect on their working and social lives. Some say that it has given them increased confidence in their place of work, leading to better job prospects.
Others have said they have had a new lease of life, in both social and family surroundings. Ultimately the decision you make to proceed could lead to a massive change in your life, which is why it's so important to consider the prices of a hair transplant from our London clinic.
Not only that though. If you don't decide to have a surgical procedure you might continue to have a life-time of using other treatments, whether that's expensive shampoos, pills, and wigs. There really is a lot to consider, so call us today and feel free to ask us as many questions as you like about the potential you could have as a patient of The Maitland Clinic.