Hair Loss Clinic London: Hair Transplants for Men & Women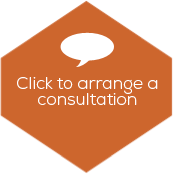 The Maitland Clinic is a leading hair loss clinic in London. We provide consultations on Harley Street and offer medical hair restoration and hair transplants to both male and female clients. We use the very latest surgical techniques in order to create a natural look and have a company-wide ethos of putting patient care at the forefront of everything that we do.
Hair Clinic London: Why Choose Us?
Our founder and leading surgeon is Dr Edward Ball, the world-renowned hair transplant surgeon. He has appeared on many television programs as well as being covered in countless UK leading publications such as The Daily Mail, Cosmopolitan, and Marie Claire.
Dr Ball has himself undergone hair restoration himself, so is very familiar with how potential patients will feel; after all, it's not just a surgical procedure, it's also a life-changing experience.
He is a member of the Royal College of Surgeons as well as being a member of multiple national and international hair restoration societies. He is also an examiner for the American Board of Hair Restoration Surgery, the only internationally recognised accreditation for hair transplant surgeons. You can read more about Dr Ball's credentials and history in his biography.
There are many hair clinics in London, but not many can claim that their leading surgeon has actually had the procedures himself. We believe that this, along with our commitment to patient care, both before and after treatment, really does set us apart from other hair transplant clinics in London.
Our Hair Transplant Clinic in London – How We Work
When you call us to arrange a consultation, or just to ask some questions about how we can help you with a hair transplant, our friendly reception team will put you directly in touch with David Anderson, our Senior Patient Advisor. David will guide you through the hair restoration process and arrange for a consultation with Dr Edward Ball.
When you come in for your consultation at our hair restoration clinic in London our process is as follows:
Your Consultation: When you visit our hair transplant clinic in London (click here for directions) we will talk to you about how your hair loss has affected you and explain how our different procedures work and what the costs involved. During the consultation process we will explore all available options and make recommendations that are individual to you.
Making a Decision: We then recommend that you go home and take a little time to consider your hair restoration plan. We suggest at least a two week period during which to consider your decision and we are available to answer any questions that you might have.
The Hair Restoration Procedure: Following your consultation with Dr Edward Ball at our London Harley Street clinic, your hair transplant procedure will take place at our discreet, state-of-the-art clinic near Portsmouth (60-90 minutes south of London). We want you to be as comfortable as possible and aim to make your time with us more like a visit to a spa than a clinic or hospital.
Patient Aftercare: All of our patients receive the very best in after-care and you will be given all the information, advice and medication you need… and, of course, we will always be at hand to answer any questions you have from our hair clinic in London.
We have also prepared a video that lets you find out a bit more about us and how we work, which features Dr Edward Ball who will be the surgeon performing your hair restoration surgery. Watch the video below:
Procedures at Our London Hair Clinic
The types of hair restoration techniques that we perform at our London hair clinic can all be found on this page, or alternatively you can view those below.
Follicular Unit Transplant (FUT)
Scalp, Beard and Eyebrow Hair Transplants
Platelet Rich Plasma (PRP)
Low Level Laser Treatments for Hair Loss
Viviscal Professional Hair Loss Supplements
The purpose of our hair restoration procedures is to ensure that you can enjoy a lifetime of natural-looking hair. To successfully achieve this requires a combination of science, artistry and on-going care, all of which forms part of the ethos of The Maitland Clinic.
Photos from Our London Hair Loss Clinic
You can view some photographs from patients who have already consulted Dr Ball at at our London hair loss clinic in our before and after gallery. There is a sample selection of images shown below of recent restoration procedures we have performed at The Maitland Clinic.

Should you wish to read reviews and feedback from previous patients who have visited us in London then we recommend reading our testimonials page. One recent patient who underwent surgery at our hair loss clinic had this to say:
"I'm blown away by my experience. Dr Ball is meticulous in his work, so much so that at only 3 days out, I'm in a great stage of recovery. Granted this is different for everyone, but the time and attention he and his team put into me on the day was phenomenal. Dr B lets no detail slip, and his team of techs are simply wonderful. Very professional and extremely dedicated to making the whole day a success. I have come away with such a tremendous sense of optimism and can't wait for my results to come through.

Not only did I enjoy the day (impressive given it was an 11 hour procedure near enough), but I honestly felt like they did too. That's the level of craftsmanship that's going on here, the enthusiasm with which they speak and go about about their work, it all adds up to a very tight team that are doing everything they can to get the best possible result.

As an aside, my family and girlfriend were equally blown away by how Dr Ball and the team at Maitland work. And I have to say I agree with them. It's not just with the aesthetics of how well done the job is, but simply with how much time Dr Ball spent planning the whole thing, how much care and time went into the pre-planning, the care and communication before and after – he really is the whole package. Worth every single penny."
For this happy patient's full account see his posts and photos on the hair loss forum on baldtruthtalk.com and also here.
Contact Our London Hair Transplant Clinic
To talk with one of our hair transplant consultants about your options then please do call us today. All of our contact details are below.
Arrange a Consultation at our hair loss clinic in London
You can phone us on 0800 612 6076 if based in the UK, or if you calling from abroad then please dial +44 (0) 20 7467 8509. If you would prefer a call back or email from us then alternatively complete this form to contact our UK hair transplant clinic in London.
The Maitland Clinic
10 Harley Street
London W1G 9PF
Telephone: 0800 612 6076