Hair Transplant: Bristol Hair Loss Consultations Available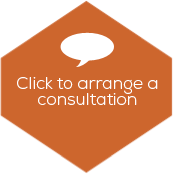 As one of the UK's leading hair loss clinics, The Maitland Clinic helps both male and female patients across the south west of the UK with hair loss. If you live in the Bristol area you are eligible for a free consultation from our southern location. This gives you the opportunity to ask any questions or concerns you might have about the procedures involved.
To book your free consultation, or to simply ask for any initial advice, complete the form below to speak with our Senior Patient Advisor, David Anderson. Alternatively call 0800 612 6076 to discuss hair loss treatment for Bristol residents.
Bristol Hair Transplant: Why Choose Us?
As a hair loss clinic, we regularly hold consultations with both men and women from the Bristol area, and the rest of the UK. Our reputation across the country is outstanding and you can see proof of our credentials by searching on Google for The Maitland Clinic or Dr Edward Ball. Being regularly featured in the national press has brought us further recognition.
An aspect that sets us apart from many hair transplant clinics is the fact that both David Anderson (Senior Patient Advisor) and our lead surgeon Dr Ball, have both had procedures themselves. This puts us in a unique position of understanding where potential new patients might have concerns when considering hair restoration including FUT and FUE.
For some information on the ethos that runs through our clinic from top to bottom, plus an introduction to Dr Ball himself, please watch the video below. Please then feel free to get in touch with us at any point.
Example Patient Photos
On our website you can view many different genuine photographs of previous patients. In the gallery there are shots of both male and females that we have worked with recently.

Male Hair Transplant Surgery
Men suffering with hair loss in Bristol can choose from a wide variety of treatments and procedures. The most popular ones that we offer are FUT and FUE hair transplants. If you do decide to Google us before getting in touch then you will be able to see many different stories in the national press about the success we have had.
Our patients have featured in The Daily Mail, The Express, and The Mirror. If you would like to read a little bit more about how we can help Bristol hair transplant candidates with an FUE procedure then please take a look at the full list of treatments on offer which goes into some more detail. The types of treatments for men seeking hair replacement in Bristol include:
Follicular Unit Transplant (FUT)
Follicular Unit Extraction (FUE)
Platelet Rich Plasma (PRP)
Scalp trichopigmentation
Low Level Laser Treatments for Hair Loss
Propecia (finasteride)
Regaine (minixoxidil)
Female Hair Transplant Surgery (Women in Bristol)
It's not just men you might be seeking advice and surgery. The Mailand Clinic is also very well respected for the work that we have done in the area of women's hair transplant surgery. Many women will have seen us featured in The Daily Mail, Good Housekeeping, Marie Claire and OK magazine – in particular a recent patient called Diva Hollands.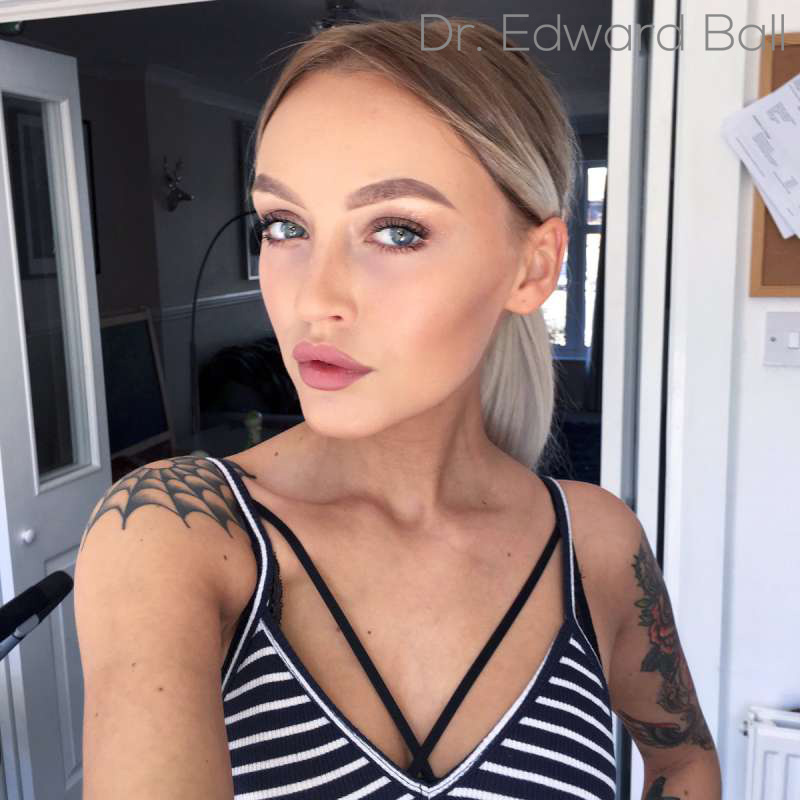 As with men, women can also develop pattern baldness. In many cases though, female patients will need help after their hair thins. Our approach to female hair transplant surgery differs a little to male patients, and Dr Ball will conduct a very careful assessment of your hair loss to see if surgery is the correct route for you.
As a woman you might have a hairline that is naturally high that you want lowering. Or you may have developed hair loss in other areas of your scalp. No matter what the reason, whether for cosmetic reasons or not, we would be more than happy to arrange a consultation with you as local to Bristol as possible.
Hair Transplant Bristol: Reviews
We have already spoken a lot about the positive testimonials that we have received, including the coverage in the national press. If you would like to read some of the reviews, we have had from recent patients before going any further then please do so here.
Hair Transplant Costs for Bristol Patients
It's important that you understand the costs and prices involved before committing to a hair transplant. The Maitland Clinic is always 100% open, honest, and transparent about how much the procedures and restoration surgery will cost you. We will make sure that you know exactly what things will cost before you agree to any procedure.
How much you will actually pay will be explained in detail once you have had an initial consultation with Dr Edward Ball or David Anderson. Once your consultation is complete you will receive an email outlining the proposal and costs.
How Much Will a Hair Transplant Cost?
We are specialists in various different hair loss restoration techniques, all of which are designed to ensure that you can enjoy a lifetime of natural-looking hair. In terms of a real-life example, we've broken down some figures below for two of the more popular Bristol hair transplant options that most patients will opt for.
The procedure that we recommend to you might not always be the cheapest, but similarly might be cheap depending on the options we believe will suit you as an individual patient. Those two common procedures are FUT (follicular unit transplant technique) and FUE (follicular unit extraction technique).
Example Costs for FUE Hair Transplant
An FUE procedure will cost £5 per graft of hair. Each individual graft price will include all the post-operative products we recommend you use, as well as our exceptional patient aftercare services with Dr Ball and his team.
Example Costs for FUT Hair Transplants
FUT (Follicular Unit Transplant technique) is priced a little differently with up to 1000 grafts costing £4 per graft. After that the pricing breakdown per individual graft is reduced as follows:
1001-1500 £3.50 per graft
1501-2000 £2.50 per graft
2000 and over £2.00 per graft
So in most cases, an FUT patient with The Maitland Clinic could expect their final price to be similar to the real-life example case shown below.
1750 grafts: 1000 grafts at £4 per graft (£4,000), 500 at £3.50 per graft (£1,750), 250 grafts at £2.50 per graft (£625) Total: £6375 
What we would always say though, is that it's vitally important that you don't choose a hair transplant surgeon purely based on price alone. Even though you might live and work in Bristol, choosing a surgeon such as Dr Ball who is one of the UK's leading surgeons, for such an important and life-changing experience is imperative.
Dr Ball has a full biography available to view where you can read more details on his history, qualifications, and credentials. He is an examiner for the American Board of Restoration Surgery, as well as being a member of the Royal College of Surgeons.
Hair Loss Clinic: Bristol Consultations Now Open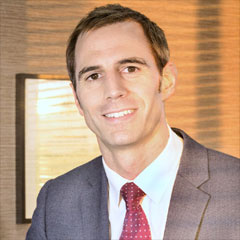 If you are seeking a hair transplant in Bristol then we would thoroughly recommend that you take the time to contact us first for a consultation or even just a quick chat with us about the possibilities available to you.
We can offer you advice on FUE treatments for Bristol, or FUT, or anything else from our list of available procedures for that matter. To get started simply complete for form towards the top of this page, or call our number displayed in the header and footer of the website.
How We Approach Patient Care
When we have a new patient in for day at our hair loss clinic, it's just them, nobody else has our attention. We believe that this is key to offering the very best in patient care, as we want you to have the un-divided attention of our expert team.
You will be the sole focus of Dr Ball and the team, meaning we can take the time required for every single graft of hair that is extracted and transplanted.
With the entire day committed to you, Dr Ball and his team can exercise their artistic skills and take immense care to select softer hairs to create the most natural hairlines and stronger hairs for density and coverage elsewhere.
We are an honest, open, transparent, and ethical hair loss clinic, with a commitment to patient care that runs through the entire team.
FUE Hair Transplant (Bristol): What to Expect?
Should you opt for Follicular Unit Extraction (FUE) with us after your consultation period then you can expect to receive the very highest level of expertise and patient care available anywhere in the UK.
In fact, Dr Edward Ball has actually taught this technique to other hair transplant surgeons around the world.
At the beginning of the procedure, the donor area of your scalp will be shaved. This allows Dr Ball to see each follicular unit graft for extraction, allowing him to cut small recipient sites in the area of your scalp where the hair grafts will then be delicately placed. This allows for a natural-looking result.
We take time and care to ensure that all patients can achieve the most natural looking FUE hair transplants. We also ensure that you have all the advice, support and aftercare products needed to encourage a rapid and discreet healing process. The Maitland Clinic FUE patients are frequently surprised at how comfortable and simple the post-operative days are, and tend to return to the workplace within 6-10 days of their procedure.
In terms of the difference between FUT and FUE surgery, with FUE you will be left with some very small dot scars on your scalp where the follicular unit grafts were extracted. They tend to very subtle and undetectable with most usual hair lengths.
When you have surgery with The Maitland Clinic we make the experience as relaxed and as comfortable as we possibly can. While in the treatment room, you can watch films, use an iPad or just snooze. We expect our patients to feel that they have had a pleasant and relaxing day with us. You can find out more about your treatment day here, or read more about our approach to FUE hair transplant surgery here.
Arrange a Consultation
We can offer consultations from our south coast clinic in Hampshire, Portsmouth.
If you would like a call to discuss potential treatment and to book in an appointment, then please call us today on 0800 612 6076.
Alternatively you can complete this form for a quick call or email back. You are under no obligation to commence with our advanced hair loss and restoration procedures once you have had a consultation in our hair loss clinic.
The Maitland Clinic
1000 Lakeside North Harbour
Western Road
Portsmouth PO6 3EN
Telephone: 02392 706122 or 0800 612 6076