Hair Transplant in Portsmouth – Local Hair Loss Clinic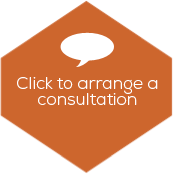 The Maitland Clinic is based in Portsmouth and aims to offer the very best in hair transplant surgery and restoration techniques. Our surgeon Dr Edward Ball, is one of the UK's leading hair loss surgeons and has actually undergone transplant surgery himself so understands that it is not just a medical procedure, but also an important life-changing decision.
Our ethos is to provide only the very best when it comes to not just hair loss treatment in Portsmouth, but the entire world. Because of that we only ever use the most advanced technology and techniques available for hair transplant procedures. In addition to that, we pride ourselves on having a painstaking attention to detail and are committed to developing a culture of lifelong patient care.
Want a Hair Transplant in Portsmouth? – How it Works
We understand that you will have many questions about our procedures and how we perform hair transplants, including whether or not it really is the right decision for you. For that reason, , we offer consultations for all potential patients where we will honestly assess your own situation and give you impartial advice on what we think you should do.
If and when you do decide to have a hair transplant in Portsmouth we will transfer healthy hair follicles from permanent areas of your scalp to the areas of hair loss . For example, with male or female pattern baldness Dr Ball  transfers healthy follicles from the back and sides of your head to the front or crown.
The Maitland Clinic in Portsmouth offers a variety of surgical hair loss and restoration techniques so that we can select the most appropriate method for you as an individual. All methods do essentially use the same hair transplant process, but can differ in the way that the  follicles are harvested. Dr Ball will explain everything fully to you, including the pros and cons to the different approaches to ensure  that you have all the information you need.
To read more information on commonly asked questions that our Portsmouth hair transplant patients have asked, please read our list of FAQs.
Hair Loss Treatment in Portsmouth – Why Choose Us?
We believe that all patients should receive the best possible medical care and understanding from qualified hair loss professionals. We want to ensure that all patients can enjoy completely natural-looking hair after a successful hair transplant which is why we have hand-picked specialists from both sides of the Atlantic to consult from our Portsmouth clinic.
Our founder and medical director is Dr Edward Ball, who is a member of the Royal College of Surgeons. He has been at the forefront of bringing world-class surgical hair replacement techniques to the UK, and consults from our Portsmouth hair loss clinic for local patients.
You can read about Dr Edward Ball on his profile page, where you can find more about his qualifications plus information on how he himself was one of the first patients to receive a robotic FUE hair restoration procedure. This background gives him an invaluable insight into how patients looking for a hair transplant in Portsmouth are feeling and the questions they might ask.
When treating hair loss patients in Portsmouth, Dr Ball's ethos  regarding ongoing personal care extends throughout the entire clinic  where we demand an exceptional standard of technical excellence and patient care.
Hair Loss Portsmouth – Available Treatments
At the Maitland Clinic we currently offer different types of surgical and medical hair loss treatments to Portsmouth patients.
Follicular Unit Transplant (FUT)
Follicular Unit Extraction (FUE)
Scalp, Beard and Eyebrow Hair Transplants
Platelet Rich Plasma (PRP)
Low Level Laser Treatments for Hair Loss
Viviscal Professional Hair Loss Supplements
For more information on how they work and what's involved please view our procedures page.
Contact Our Hair Loss Clinic in Portsmouth
Arrange a Free Consultation
If you would like to arrange a consultation with Dr Edward Ball then please call us on 0800 612 6076 or complete the form on our contact page. You are under no obligation to commence with our advanced hair loss and restoration procedures once you have had a consultation in our Portsmouth clinic. We regularly have patients from Fareham, Gosport, Havant, and Chichester visit us due to the short distance involved.
You can see where we are on the map below, and also view our clinic location address below (view on Google maps).
The Maitland Clinic
1000 Lakeside North Harbour
Western Road
Portsmouth PO6 3EN
Telephone: 02392 706122 or 0800 612 6076