Hair Transplant: Luton Hair Loss Clinic & Treatments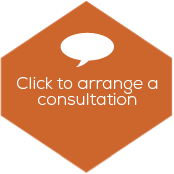 If you are suffering from hair loss and are considering a hair transplant, then please contact The Maitland Clinic. As one of the UK's foremost hair loss clinics, led by globally renowned Dr Edward Ball, we help people in Luton and the larger London area with consultations at our Harley Street clinic.
By visiting us you can benefit from a consultation with David Anderson, our senior patient advisor. He is available to meet and discuss with you in a relaxed and informal manner, fully explaining all of the options that could be available to you.
The Maitland Clinic has an excellent national reputation which you can verify with a quick Google search for online reviews of our hair loss clinic and Dr Edward Ball himself. Patients seeking a hair transplant in Luton often work with us due to the expertise, outstanding patient care, and reputation that we have in the industry. We would recommend that anyone considering effective hair loss treatment should watch the video below. The video explains a little bit more about how we can help hair loss sufferers in the Luton area and serves as an introduction to us.
Do You Have Any Questions?
David Anderson, our senior patient advisor, and Dr Ball have both undergone hair transplant surgery and as a result are both very well placed to answer any questions you might have. We understand you could have concerns and are more than happy to talk to you over the phone at any point should you wish to discuss your own personal situation.
There are many different approaches and processes regarding hair loss treatment, and we always are open and honest when it comes to recommending the best route forward for you as an individual.
For more information on how The Maitland Clinic approaches hair transplant surgery for Luton patients then please get in touch today. We are able to offer a consultation at our local-to-Luton hair transplant clinic on Harley Street, or alternatively you could visit us in Portsmouth.
Hair Loss in Luton: How We Can Work for You
When considering hair transplant procedures, you will probably be over-whelmed by the sheer amount of information that you find online. It can be a hard decision for any man or woman to make. As our leading consultants and surgeon have themselves had hair loss treatment, we know just how you might be feeling right now.
Because of that we know the questions you might want to ask, or the confusion you might have. The most likely scenario is you not being sure if having a hair transplant is the right thing to do for you.
During the consultation process we will be 100% honest, ethical, and transparent with you. The ethos of our hair loss clinic is focused on patient care and ethics. We never recommend a treatment or procedure unless we are sure it was the correct option for you as an individual.
By calling us today, David Anderson can gather a little information about you, and answer any initial questions – then perhaps arrange a visit for you to come and meet with us for a no-obligation consultation.
After your consultation regarding hair loss treatment and how it could work for you, should you do decide to go ahead with a hair transplant, then it involves transferring hair follicles from permanent areas of your scalp to the areas of hair loss. For most patients (both male or female pattern baldness) it will involve Dr Ball transferring healthy follicles from the back and sides of your head to the front or crown.
At The Maitland Clinic we only ever recommend hair loss treatment to suit the individual. We are proud of this fact, and the procedures we offer at our local to Luton hair loss clinic mostly involve the same hair transplant process, but can occasionally differ in the way in which follicles are harvested.

Contact us now for your consultation at our hair loss clinic (Luton patients can typically travel to us in under an hour by car, or just over an hour on the train). To see the clinic location we have please view our locations page.
For a more in-depth look at the procedures you might have recommended to you, then view our hair restoration page. We also have put together a list of commonly asked questions that tend to come up when new patients talk to us – read our FAQs here.
But what about the actual results from real patients? To see some recent work go take a look at our photo gallery of before and after shots. All patient photos on this page are from people who have had hair transplant surgery with Dr Edward Ball in the UK over the last 24 months.
Why Luton Patients Choose Us for Hair Transplants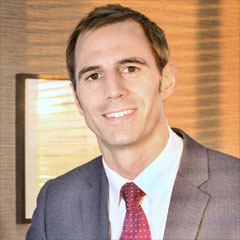 Luton patients select us for many different reasons, but for many of them it was the confidence that they received from talking to us during a consultation as well as the affirmation on our highly professional and ethical approach.
Dr Edward Ball achieves world-class results; but what truly sets us apart from other hair loss clinics is the personal care that we offer, with an honest assessment given to each and every patient we treat.
Before you even have surgery with us, we spend a lot of time with you to ensure that you are confident that you are making the right decision. This will involve a personal hair restoration plan that you can use for the rest of your life post-surgery.
In terms of credentials, Dr Ball is an examiner for the American Board of Hair Restoration Surgery, as well as being a member of the Royal College of Surgeons of England. Please take the time to find out more about our leading surgeon on his biography page which you can see here.
Hair Transplant (Luton) – Available Treatments
The patients who see us for consultations are all recommended an individual plan of appropriate treatment. Below you can see a list of the hair loss treatments that we offer after your consultation.
Follicular Unit Transplant (FUT)
Follicular Unit Extraction (FUE)
Scalp, Beard and Eyebrow Hair Transplants
Platelet Rich Plasma (PRP)
Low Level Laser Treatments for Hair Loss
Propecia (finasteride)
Regaine (minixoxidil)
Medical Hair Loss Therapy
Viviscal Professional Hair Loss Supplements
To find out more about how these treatments could work for you then please see our procedures page which goes into lots more detail.
Talk to Us Now About a Hair Transplant
Arrange a Consultation
We are currently offering consultations to people living in Luton at our Portsmouth or Harley Street clinic.
If you would like a call to discuss potential treatment and to book in an appointment, then please call us today on 0800 612 6076.
Alternatively you can complete this form for a quick call or email back. You are under no obligation to commence with our advanced hair loss and restoration procedures once you have had a consultation in our hair loss clinic.
The Maitland Clinic
10 Harley Street
London W1G 9PF
The Maitland Clinic
1000 Lakeside North Harbour
Western Road
Portsmouth PO6 3EN
Telephone: 02392 706122 or 0800 612 6076