London Hair Transplant: Clinic Review & Testimonials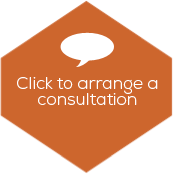 At The Maitland Clinic we are extremely proud of the patient reviews and testimonials that we have received, both for our clinic and lead surgeon Dr Edward Ball. On this page you can read some of those, including screenshots from independent third party websites.
For further confirmation on our standing and reputation in the hair transplant industry you simply need to Google reviews of The Maitland Clinic and Dr Edward Ball to see for yourself, but here are just some highlights we have received over the last 12 months – you can also explore more testimonials from our own website here.
National Coverage in The Daily Mail
One of our more recent pieces of media exposure was actually in The Daily Mail. You might have seen this particular story which highlights the amazing hair transplant an ex-ballerina had with Dr Ball. If you haven't read the article, go check it out here.
Below is a highlight of what Diva Hollands had to say after working with Dr Ball.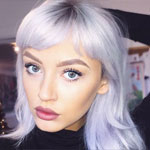 "I wasn't nervous – just really excited. I wanted to get it done as soon as possible. I knew I had made the right decision. It all went fine and very quickly. I just watched films the whole way through. It was then a week for the full recovery and for the swelling to go down. 
When I saw the results I was absolutely gobsmacked. After only a few months I could see my hairline start to grow back. Every month it just got better. It's completely changed my life – dramatically. It's had a huge impact. I couldn't be happier with how it looks."
A few weeks later, The Daily Mail covered The Maitland Clinic yet again with another great article regarding a male hair dresser who had surgery with us, and was then approached by a modelling agency – you can see that further coverage here. The patient had this to say: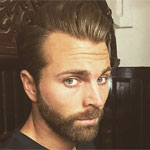 The money I spent on the procedure has been the best investment I could have made. On the day of the surgery I was a mix of excited and nervous. The next morning I woke up, looked in the mirror and could see where this great new hairline was going to grow. It was a surreal moment.
Just as I was told to expect, a few weeks after the surgery the transplanted hair grafts fell out and soon grew back even thicker. I now feel like I'm truly living life to the full."
Clinic Reviews on the Hair Loss Experiences Forum
Many of the reviews we have received are posted independently to the popular Hair Loss Experiences forum. Rather than try to screenshot and capture all of them, which would be quite a big job, instead why don't you go and take a look for yourself.
By clicking to the Hair Loss Experiences forum you can see multiple reviews of our London hair transplant clinic, and Dr Edward Ball, a highlight of which can be seen below.

London Hair Transplant Clinic Review on RealSelf.com
On the RealSelf.com website you can see a 2016 review from one of Dr Ball's Maitland Clinic patients. Read that review on the RealSelf website, as well as a seeing the screenshot below. The patient in question underwent an FUE transplant involving 1,300 grafts and has posted updates to his review since it went live in February of 2016.

Hair Transplant London Reviews – Submit Your Own
If you have had surgery with The Maitland Clinic and would like to submit your own review then we would love to hear from you. Please contact us, preferably with photos of how your hair looks today.
Arrange a Consultation at Our London Clinic
You can phone us on 0800 612 6076 if based in the UK, or if you calling from abroad then please dial +44 (0) 20 7467 8509. If you would prefer a call back or email from us then alternatively complete this form to contact our UK hair transplant clinic in London. You can find out about the prices involved on this page.
The Maitland Clinic
10 Harley Street
London W1G 9PF
Telephone: 0800 612 6076