Hair Transplant: Eastleigh Local Hair Loss Clinic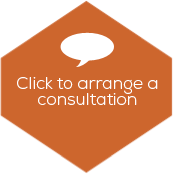 The Maitland Clinic aims to be the south's leading hair loss clinic. We are located local to Eastleigh at our Portsmouth surgery – just a short drive away. Dr Edward Ball, our lead surgeon, is one of the UK's foremost hair transplant surgeons, with an excellent reputation and standing in the industry.
For more information about Dr Ball, please read about his history, accreditations, and qualifications by clicking here.
We have a wide range of hair loss treatments and procedures available, and you can find out more about those by reading more on our treatments page. The Maitland Clinic specialises in FUE and FUT transplants, and all procedures are performed at our local to Eastleigh hair transplant clinic in Portsmouth.
To book your consultation, please contact our senior patient advisor, David Anderson. He can answer any quick questions you might have and then book you in for a more detailed chat about the concerns you have about hair loss and what your individual options are.
Excellent Patient Care
As a hair loss clinic we pride ourselves on being open, honest, and transparent and have an ethos of always offering excellent patient care, before, during, and after your surgery with us.
We understand how hair transplant patients feel before committing to a procedure – that's because both Dr Ball and David Anderson have had hair transplant surgery themselves. When you have your consultation with us we will explain all of the options that are available to you, and will only ever recommend a procedure that suits you as an individual.
If you would like to read some patient testimonials then please click here, and you can also view a comprehensive gallery of photos of our most recent work.
Choosing to have a hair transplant is never an easy decision, but with our expert help and support we hope that you can choose The Maitland Clinic near Portsmouth.
Our contact details are below, and we look forward to hearing from you.
Arrange a Consultation
Our contact details are below, and we look forward to hearing from you. As you can see we are not far from people looking for a hair transplant in Eastleigh so get in touch now for your consultation.
The Maitland Clinic
1000 Lakeside North Harbour
Western Road
Portsmouth PO6 3EN
Telephone: 02392 706122 or 0800 612 6076