Harley Street Hair Transplant Cost & Prices at The Maitland Clinic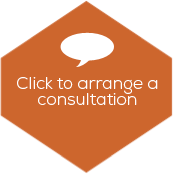 One of the more common questions that we get asked by prospective hair transplant patients attending our Harley Street clinic is how much a hair transplant will cost. For many men and women, the prices involved in having hair restoration surgery will be one of the biggest deciding factors on whether to go-ahead with what could be a life-changing procedure.
As you can probably understand, the costs associated with having a hair transplant at our Harley Street clinic will ultimately depend on many different factors – which will mainly relate to how complex the surgery will be and how much hair Dr Edward Ball will need to transplant to get the best results for the individual.
Our approach to patient care includes in-depth planning with you as an individual, and will include us reviewing your situation also in the future so that we achieve long-lasting results.
Our Approach to Patient Care & Prices
We will be upfront and transparent with you at all times, as this honesty forms a huge part of The Maitland Clinic's company ethos. We will tell you exactly how much you will be paying for a hair transplant on Harley Street. Prices will always be 100% inclusive of everything you will need to pay, and will be no hidden costs involved.
If you would like to see a breakdown of a Harley Street hair clinic cost of procedures, then please view our main prices page. This will go into some detail on how much you will pay for your hair restoration surgery after an initial consultation, and also includes details on facial hair transplant prices.
Harley Street Hair Clinic: Cost Examples
For a quick overview of our Harley Street hair clinic prices then you can see those bulleted below. We always recommend that you call us and tell us a little bit about what you want to achieve from hair transplant surgery before coming for a consultation. We cannot offer you exact pricing until we have assessed your individual case though so please use this Harley Street clinic hair transplant cost table for guideline purposes only
London Consultation – Consultations at the London Clinic with our Senior Patient Advisor David Anderson, come with a small fee of £100.
Portsmouth Consultation – Consultations at the Portsmouth Clinic start from £100 with our Senior Patient Advisor, David Anderson. Consultations with Dr Ball are priced at £150.
Hair Restoration Surgery – Prices for hair restoration surgery start from £4,000 including aftercare. The total cost will depend on the number of grafts and the type of procedure required.
Facial Hair Transplant Prices – Beards, sideburns and moustaches. Prices start from £3,500 including aftercare. The total cost will depend on the number of grafts and the type of procedure required.
Modern surgical techniques now mean that a hair transplant can be very effective solution for hair loss, but as you can see from those example prices shown above it is not an insignificant cost. We always recommend that patients should very carefully consider the costs involved, and then budget appropriately for the procedure.
Harley Street Hair Clinic: Prices for the Individual
Because each and every patient that we see is different, we stipulate that men or women interested in hair restoration surgery has a consultation with Dr Ball.
This can take the form of a meeting at our south coast clinic in Portsmouth, or if you are closer to London then you are invited to our Harley street clinic for a personal consultation.
Dr Ball will assess your needs in full, and answer any questions you might have. Because Dr Ball has himself had a hair transplant it puts him in a unique position as a surgeon to really understand what your needs and desires are. To find out more about our lead surgeon please read Dr Ball's extensive profile including his credentials.
Harley Street Clinic: Hair Transplant Cost Too Expensive?
If you believe that our Harley Street hair clinic prices could be a little prohibitive, then please let us give a broader overview of the benefits that you could reap from having a hair transplant with The Maitland Clinic.
Firstly, there are some hidden benefits that you might not have considered. For example, many people in the public eye choose to have hair transplants in order to help with their career. You could work in the media and feel that your hair loss could be prohibitive to your earning potential in the future, which might have an impact on how you view the costs of a Harley Street hair transplant.
It's not just the rich and famous that choose to have hair transplant surgery though. It's an unfortunate facet of some aspects of 21st century life, that sometimes looks and appearance can be of huge importance to some people – and having a full head of hair can really give you that confidence to negate these perceived factors.
As an example, many professional people choose to have surgery as they believe that having a more youthful appearance could help with their confidence and work performance – and as a result lead to improved career prospects. Whether this is a true fact or not is irrelevant, your choice to have surgery is entirely your decision, and if it makes you more confident and means you feel it's life-changing for you then the cost and prices will no doubt be entirely worthwhile.
It Could Save You Money on Life-Long Alternative Treatments
In addition to that, many men and women who have had a hair transplant with us have previously spent thousands of pounds on alternative hair loss treatments that ultimately haven't given them the desired results.
Just consider how much you have already spent, or what you could spend in the future on expensive shampoos, wigs, and off-the-shelf hair products and then compare that to the Harley Street hair transplant cost and prices we displayed earlier on this page.
Ultimately the most significant benefit that our patients experience when working with us at our Harley Street hair loss clinic is an increase in confidence.
We recommend that you take a look at some previous patients in our before and after photo gallery as well as reading through some recent testimonials from patients who overcame the anxiety of hair loss after a hair transplant with The Maitland Clinic.
Book Your Consultation with The Maitland Clinic
Contact us today to arrange your consultation in London or on the south coast. During your consultation we can give you more details on a more exact costing for a procedure which will suit you as an individual.