Meet trichologist and non-surgical hair loss specialist – Eva Proudman MIT IAT
11th September 2017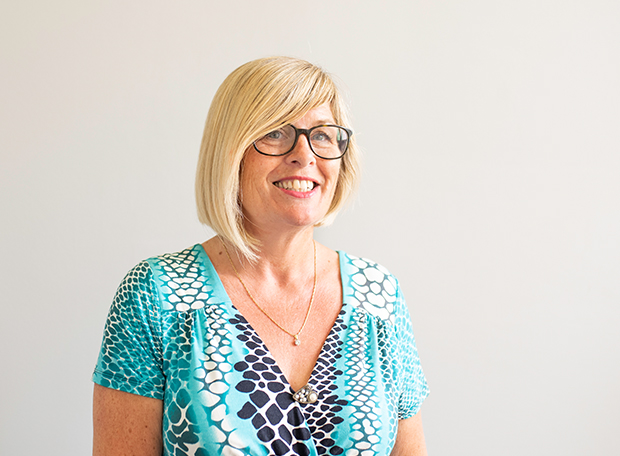 We provide the option of a referral to Eva Proudman, a highly skilled independent Trichologist and owner of UK Hair Consultants. Eva Proudman has over 20 years experience in the hair loss industry as a trichologist and hair loss specialist.
We receive many enquiries from patients concerned about general thinning of hair or sudden hair loss and Eva is well placed to offer the advice for non-surgical treatments. In most cases it is best to explore non-surgical options when a patient has generalised thinning. If we can thicken hair calibre through treatment it can create a really positive improvement in the patient's appearance and confidence.
Hair transplants are rarely an option if the patient is at an early stage of hair loss where the calibre of hair is reducing rather than the actual hair count. Transplanting into this area would be challenging and could potentially damage the existing hair.
Before offering a treatment, it is important to understand the cause of hair loss and Eva will work with patients to understand this and make a diagnosis. In the majority of men that we see the hair loss is genetic, but with female hair loss the causes are much more expansive and a precise diagnosis needs to be made.
Eva had this to say receiving referrals from The Maitland Clinic:
"Dr Edward Ball and his team at The Maitland Clinic offer the very best in hair transplant surgery. Looking after their patients and getting the very best hair results are their number one focus, with results that speak for themselves. As a trichologist, my aim is to offer the highest standard of service to all of my patients, so working with the team at The Maitland Clinic was a natural fit.
I can offer diagnosis and advice to those not suitable for transplant surgery and can refer patients back to the team at The Maitland Clinic to provide the latest clinical services such as PRP. I can also offer the very latest in non-surgical hair integrations and replacement systems.
Between myself and The Maitland Clinic we can offer total hair loss solutions from the non-surgical through to the very latest in hair transplant techniques."
Eva's specialities include:
Thinning
Shedding
Scalp irritation
Loss caused by burns and scarring
Loss caused by medication
Nutritional issues
Hair health
Eva will accurately diagnose the cause and offer you all the options available to treat, manage or disguise the issue. During a consultation at either our Hampshire clinic or in London she will be able to:
Assess both the medical and cosmetic issues relating to hair and scalp health.
Review your lifestyle, diet, hair care regime.
Use microscopy to examine both the hair and scalp.
Refer for medical review or hair transplantation as necessary.
Work with your stylist to agree the best hair care plan for you.
David Anderson
Senior Patient Advisor